Ekiti High Court Sentence Man To Death For Armed Robbery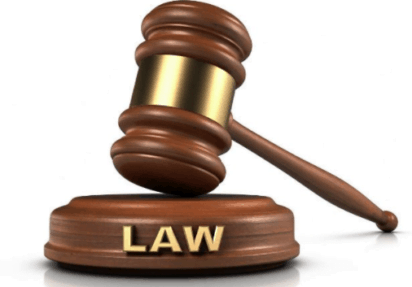 Judge Sentences Him To Death By Hanging
The Ado Ekiti High Court in Ekiti State has sentenced a middle-aged man, Kingsley Okorowande to death by hanging after he was convicted of armed robbery.
In his judgement, Justice Lekan Ogunmoye said the offense committed by the convict was contrary to Section 1 (2)(a) of Robbery and Firearms (Special Provision) Act Cap R11 Laws of the Federation of Nigeria 2014.
Justice Ogunmoye said: "From the evidence before me, the prosecutor definitely had an upper hand in the proclamation of his gospel before me that he had succeeded in convincing me.
"The prosecution had proved its case beyond reasonable doubt against the defendant, In all, the sole issue for determination is resolved in favour of the prosecution. The defendant is guilty as charged for armed robbery.
"The mandatory sentence in a case of the defendant convicted of armed robbery is the death penalty.
"The defendant is hereby sentenced to death by hanging."
Okorowande, was said to have commited the offense on or about the 6th day of November 2013 at Ori Apata Natha area of Basiri, Ado-Ekiti, in Ekiti State.
He robbed one Mrs. Medinat Babatunde of her laptops, handsets, jewelry, wristwatches and the sum of N210,000 while armed with guns and cutlasses.