BREAKING: Police Move Arrested Dino Melaye To Lokoja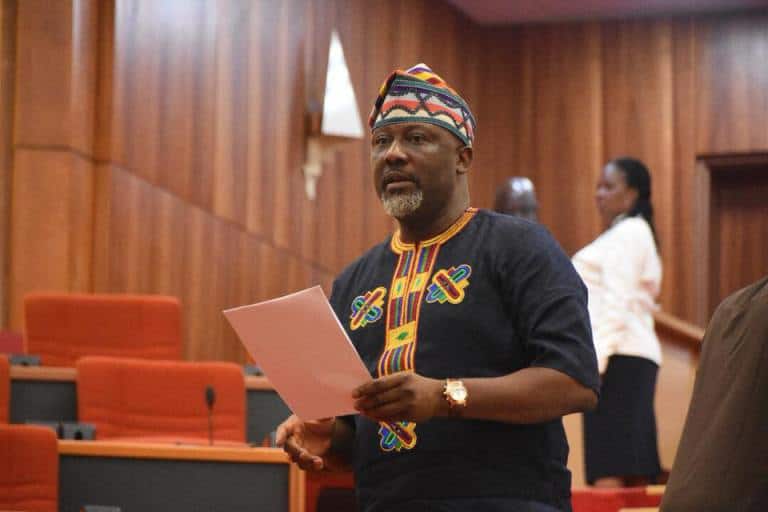 Police Moves Melaye To Lokoja
Senator representing Kogi West, Dino Melaye, who was arrested earlier today by operatives of the Nigeria Police drawn from its Special Anti-Robbery Squad, (SARS), is at present being moved to Lokoja, Kogi State capital.
At Lokoja, he is expected to be paraded later this evening among other hardened criminals who implicated him in the crime that necessitated his arrest.
Naija News learnt that the senator who was taken into SARS detention facility, located opposite the old Central Bank of Nigeria, CBN junction along the Area 1 expressway, Abuja, was moved out around 12 noon today in police vehicle heavily manned by SARS operatives.