Sex-For-Mark Saga: Monica Osagie Appears Before University Panel Today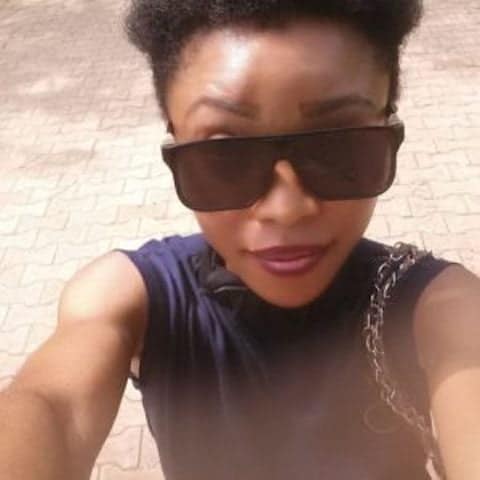 Miss Monica Osagie, the student who alleged that a don at the Obafemi Awolowo University (OAU), Ile-Ife, Osun, demanded sex from her for marks has appeared on Tuesday before an investigative committee set up by the university authorities.
Osagie, who is a postgraduate student, had released a recorded telephone conversation, which went viral, in which the lecturer identified as Prof. Richard Akindele, allegedly demanded sex to increase her mark.
The Committee only allowed  only Osagie and her lawyer into the Pro -Chancellor's Lodge on the campus, where the meeting was held.
Journalists, students and some members of the National Human Right Commission were not allowed into the venue of the sitting by security personnel of the institution who manned the entrance.
Prof. Eyitope Ogunnbodede, The Vice-Chancellor of the university, told journalists that Osagie was appearing before the committee.
"The lady is appearing before the committee.
"Members of the committee told me that the lady came and she is appearing before them but I cannot disclose the venue to you," the vice chancellor said.
A Legal Officer for Women Advocate Research and Documentation Centre, Abuja, Mrs Nkechi Obiagbaoso confirmed she and two other lawyers were present to represent Osagie.
While speaking out the venue of committee meeting, Obiagbaoso said that two of her colleagues were allowed into the venue of panel sitting while she was asked to stay outside.
According to her, the former venue used for the investigation was changed earlier today because of the crowd that might be interested in the case.
Naija News recalls that the University authority suspended the professor in question pending the interim report by the committee set up to investigate the matter.
The vice chancellor, days back said that though the investigative committee invited both Akindele and Osagie, only the don had appeared before the committee.
"The university is making efforts to ensure that Miss Osagie appears before the investigative committee so that it can hear her side of the case and promptly submit its final report," he had said.
The recording of the Don asking for sex in exchange for an increase in the mark of his student Miss Osagie has gone viral when she released the recording weeks back.
Source: Naija News