Court Strikes Out EFFC's Suit Against Patience Jonathan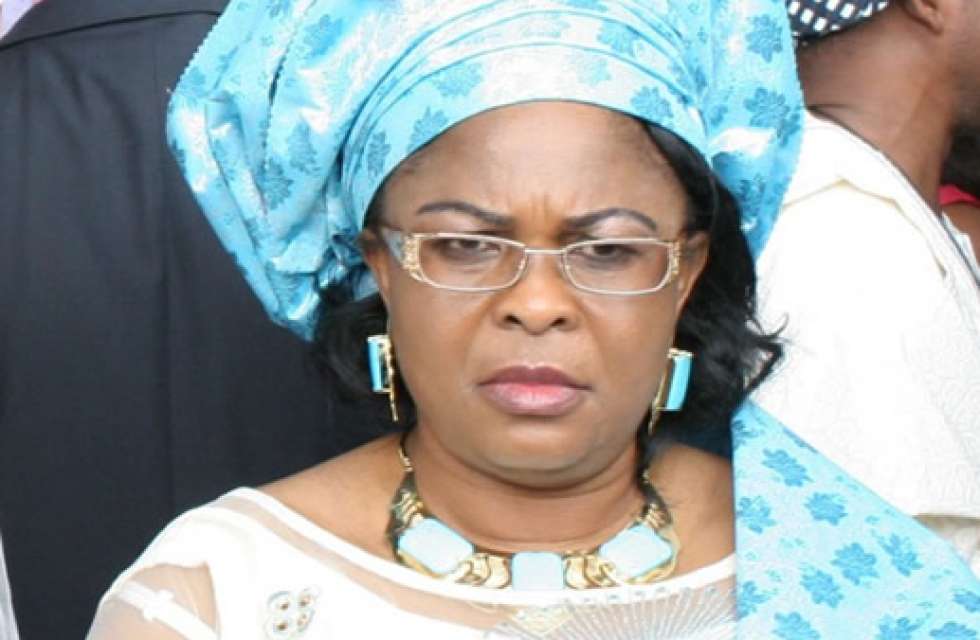 A Lagos Base Federal High Court has struck out a suit filed by the Economic and Financial Crimes Commission (EFCC), freezing the sum of $5.3 billion belong to the Former first lady of the country Mrs. Patience Jonathan
Mrs Patience Jonathan and six others are said to own the money which is domiciled in a bank account.
The case against the former First Lady was struck by Justice Mojisola Olatoregun when the EFCC file to discontinue the case.
Last week Friday, Justice Olatoregun had struck out the Commission's ex-parte application for the seizure of certain funds belonging to Mrs Jonathan after holding that the issue was already a subject of litigation before two other judges, Justice Murtala-Nyako and Justice John Tsoho, both of the Federal High Court, Abuja.
The judge criticized the EFCC for filing multiple suits on the seizure of the funds, one with a total of $8,435,788.84 and another for N7.35billion.
The court presided by Justice Mojisola Olatoregun, had sometime in December 2016, while granting EFCC's ex-parte application ordered that the account be frozen pending the conclusion of investigation on the monies.
The Jugde made the EFCC file an undertaking to pay damages to Patience Jonathan if it turned out that the order was erroneously granted.
The EFCC investigator, Abdulahi Tukura in an affidavit, while seeking for the seizure of the monie,  told the the court,  that Mrs Patience Jonathan used different companies and individuals to acquire the money.
The investigator also said that Mrs Jonathan's money in a bank account with a current balance of $5,842,316.66 billion, is reasonably suspected to be proceeds of crime.
At the hearing of the matter on Thursday, a lawyer to one of the respondents, Ige Asemudara, told the court that he was duly informed by the EFCC's lawyer, Mohammed Idris, who was equally in court, that, the anti-graft agency had signified its intention to discontinue the suit, by filing a notice of discontinuance.
Naija News gathered that Asemudara, also implore the court to strike out the case which was granted by the judge.