Four Construction Workers Killed By Herdsmen In Fresh Attack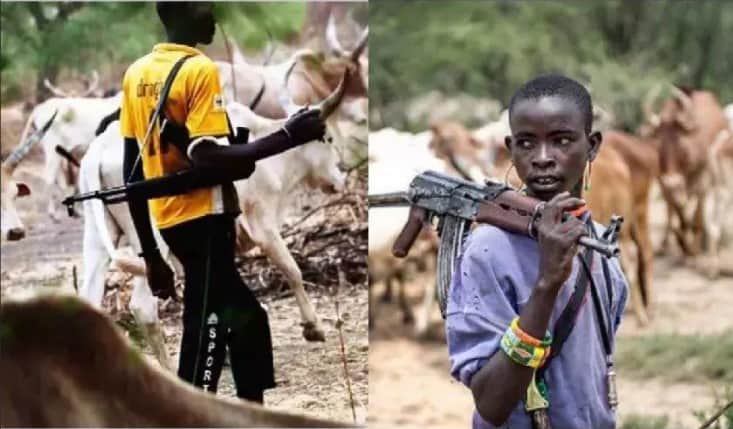 Herdsmen Kills Four Construction Workers In Fresh Attack
A fresh attack on workers at a construction site at Nche-Tahu close to Rafi Bauna in Bassa Local Government Area of Plateau State has led to the death of four people.
Information obtained by Naija News, however states that one of the masterminds behind the killing of the construction workers simply known as Shagari has been arrested by security agents after the incident took place.
Punch reports that the incident happened just within one week of an alleged hack of a woman by same herdsmen in the environs.
Lawrence Zongo, the spokesperson for Miango Youth Development Association, in his reaction to the incident, pleaded with security agents to increase their searchlight on Rafi Bauna, where, he alleged, "is a hideout for Fulani terrorists."
He said, "It was another sad day in Irigweland as gunmen suspected to be Fulani shot and Killed four Irigwe youths at a sand excavating site at Nche-Tahu close to Rafi Bauna by 10am. These innocent Nigerian youths were killed by the Fulani terrorists as they went to look for their daily bread. One of the Fulani terrorist named Shagari was arrested by the police.
"The Fulani herdsmen have vowed to wipe out our people through their terrorist acts. Just last week Sunday, we lost a woman and again we lost four persons despite all efforts by the government to restore peace through a reconciliation committee set up by the chairperson of Bassa LG, Sarah Bali.
"We are calling on the authorities to arrest the leadership of Miyetti Allah Cattle Breeders Association of Nigeria and Ardors of Bassa for questioning. This very place call Rafi Bauna is a hideout for Fulani terrorists. If only the security agencies are not colluding with the Fulani, they should go and investigate the community, mop up arms in that area and as well make series of arrests.
"We don't know if we will farm this year as Fulani herdsmen continue to destroy farm produce belonging to our people and the same Fulani continue to stone commuters daily."
Matthias Tyopev, the Public Relations Officer of Plateau State Police Command, an Assistant Superintendent of Police, who confirmed the incident, said efforts were on to arrest the perpetrators.
He said, "On April 18 2018 at about 1100hrs, Police Division at Bassa LGA received an information that at about 1000hrs of the same date, the following persons namely, Adam Sunday aged 38, Jatau Akus 39, Chohu Awarhai and Marcus Mali, all male Jebu – Miango village, while fetching construction sand with a tipper truck at Angwan Rogo – DTV Area, Jebu-Miango, Bassa LGA were attacked by unknown gunmen suspected to be herdsmen.