Nigerian Youths Wants Everything For Free – Buhari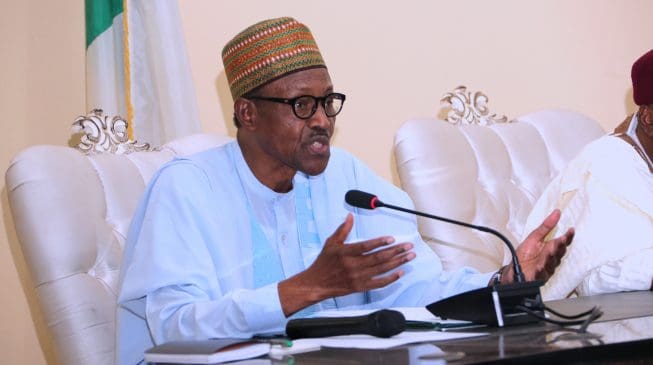 President Muhammadu Buhari said a lot of youth in Nigeria do not want to do anything as they believe that Nigeria is an oil-rich nation.
President Buhari made this statement while speaking with the Commonwealth Business Forum in Westminster today. the president said a lot of Nigerian youths haven't been to school and want everything free of charge.
"About the economy, we have a very young population, our population is estimated conservatively to be 180 million. This is a very conservative one," Buhari said.
"More than 60 percent of the population is below 30, a lot of them haven't been to school and they are claiming that Nigeria is an oil producing country, therefore, they should sit and do nothing, and get housing, healthcare, education free."
The President said he has done well on the three cardinal points of his campaign, including economy and security.
"Recently, my minister for information was constrained to answer a question on people accusing this administration of doing nothing, he said 'let Nigerians be reminded what position we were before May 2015, what condition we are now, and what we have achieved between then and now and I think people were impressed with the answer.
"For security, we have done quite well. Economy, we are doing very well, especially with agriculture; we are providing soft loans, and guarantee is that you have to belong to a certain locality and you have got land, you don't have to go to the bank and need a physical collateral. I think a lot is being done."