El-Rufai's Son Fires Back At New York Times Over Buhari's Second Term Declaration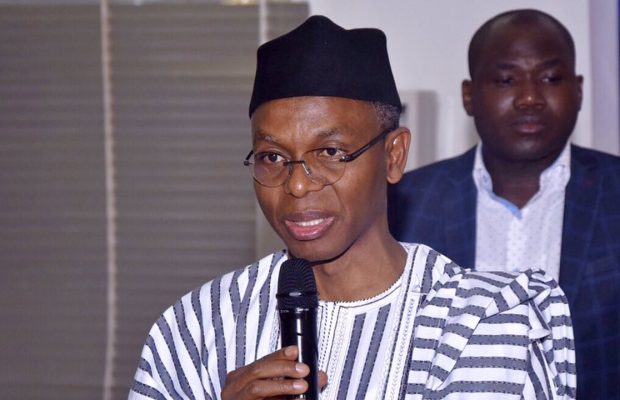 El-Rufai's Son Responds To New York Times Tweet
Bashir El-Rufai, son of Kaduna State Governor, Nasir El-Rufai, has fired back at New York Times over its tweet on President Muhammadu Buhari's declaration to seek re-election in 2019.
NY Times via its Twitter account, had earlier tweeted: "Muhammadu Bahari, Nigerian president beset by health problems, Boko Haram and calls for him to step aside, says he will run again in 2019".
Perhaps angered by the reference to Buhari's health and critics calling on him to stand down, Bashir responded with a reference to President Donald Trump's sex scandal.
@BashirElRufai wrote: "The President in your country, was on tape bragging about grabbing women by the P**** and eats Big Macs all day, and is a fully open racist and misogynist will run again in 2020 and win too, but hey, it's the New York Times".
Naija News had earlier reported President Buhari's reason for declaring his intentions to run for another term in office just before departing for London, is linked with the need to response to the clamour of Nigerians.
He spoke while receiving the Archbishop of Canterbury, His Grace Justin Welby in London Wednesday.
Buhari said: "I declared before leaving home because Nigerians were talking too much about whether I would run or not. So, I felt I should break the ice.
"We have many things to focus on, like security, agriculture, economy, anti-corruption, and many others.
"We needed to concentrate on them, and politics should not be a distraction. The majority of Nigerians appreciate what we are doing, and that is why I am re-contesting."
Download NAIJA NEWS app: