Saraki Gives Real Reason For The Suspension of Sen. Ovie Omo Agege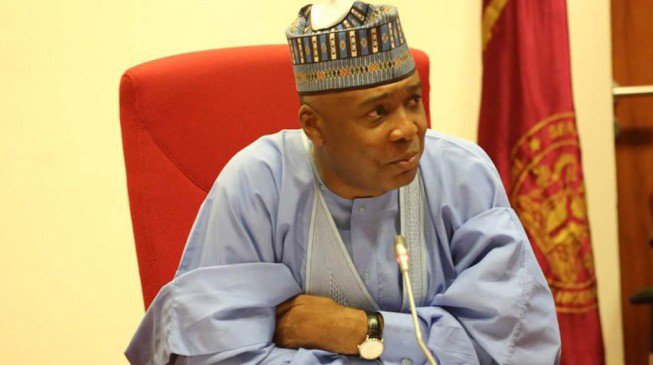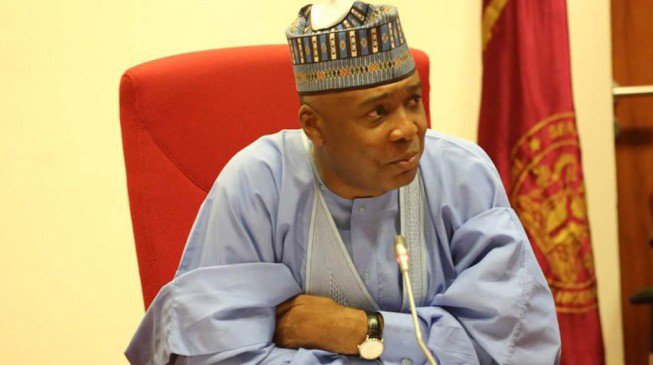 The President of the Senate, Dr Bukola Saraki has disclosed that the Senate's decision to suspend one of its members, Sen. Ovie Omo-Agege was because he sued the Senate to stop his appearance before the committee on Ethics, Privileges and Public Petitions over comments made on the amendment of the Electoral Act, 2018.
A letter addressed to the Senate President, Bukola Saraki, dated March 26, 2018 and signed by Ifeoluwa Ojediran for Summit Law Chambers, revealed that the subject matter for which Omo-Agege was to appear before the committee was already in court.
Omo Agege, who protested the adjustment of the election sequence said that the adjustment was targeted at President Buhari.
NAN reports that, Saraki who spoke during plenary on Thursday, regretted that the senate had to get to the point of having to take such decisive action against one of its members.
"Distinguished Colleagues, a number of points have been raised. One borders on the issue of preserving the integrity of this institution. To me, that is what i think is the most important thing for us.
"Distinguished Colleagues I hope we will not have to come to these sorts of situations again at this point in this democratic process. We can cue on this and move forward," he said.
The Senate President said that the issues that border on the sanctity of the senate have to be dealt with according to the rules of the Senate, because the senate would not allow internal matters of the senate to be taken to court.
"Sometimes some people decide to act like they are holier than thou or more committed – at the expense of others. This is not something that we should tolerate, and I believe that in an institution like this we must show discipline, but at the same time we must also show compassion.
"Distinguished Colleagues, there must be discipline. We must show that such groups must be suspended and the case in court must be withdrawn." he added.
On the parliamentary support group for President Buhari, Saraki said that the group lacked sincerity adding that based on actions and inaction, he (Saraki) was the right person to chair such a group in the National Assembly.
Naija News reported that the Senate house, earlier today suspected Senator Ovie Omo-Agege for 90 Legislative days