Army Reacts To Video Of Soldier Flogging Civilian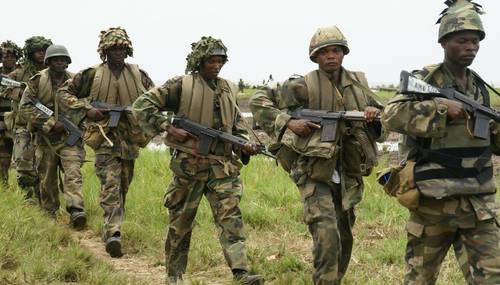 The Video Of Army Officer Flogging Civilian Is Old – Army
The Nigeria Army has reacted to a video of a soldier beating up a civilian making the rounds. In the viral video, an army officer whose identity is kept from the public, was seen flogging a driver over his refusal to offer a bribe.
The incident was alleged to have happened along Jos-Keffi express way.
In a statement released by the army on its official Twitter page, the Army stated that the video was old and should not be used as a yardstick to assess the soldiers.
The statement read "The Nigerian Army remains professional in the discharge of its constitutional roles. The video in circulation is not recent thus not valid nor a yardstick to measure today's soldier. This is an old video."