Gov. Yahaya Bello Sighted At Aso Rock With Crutches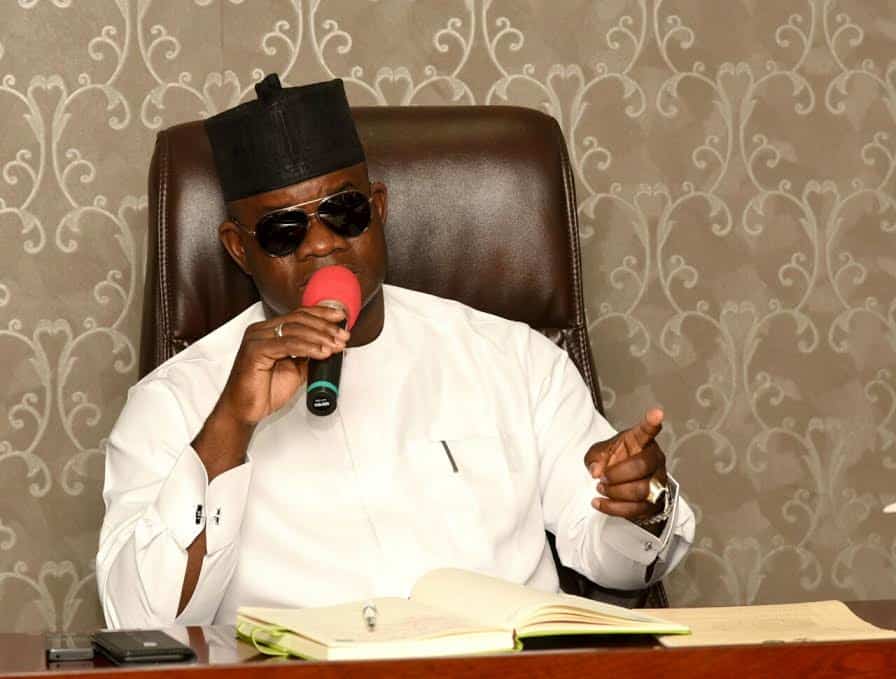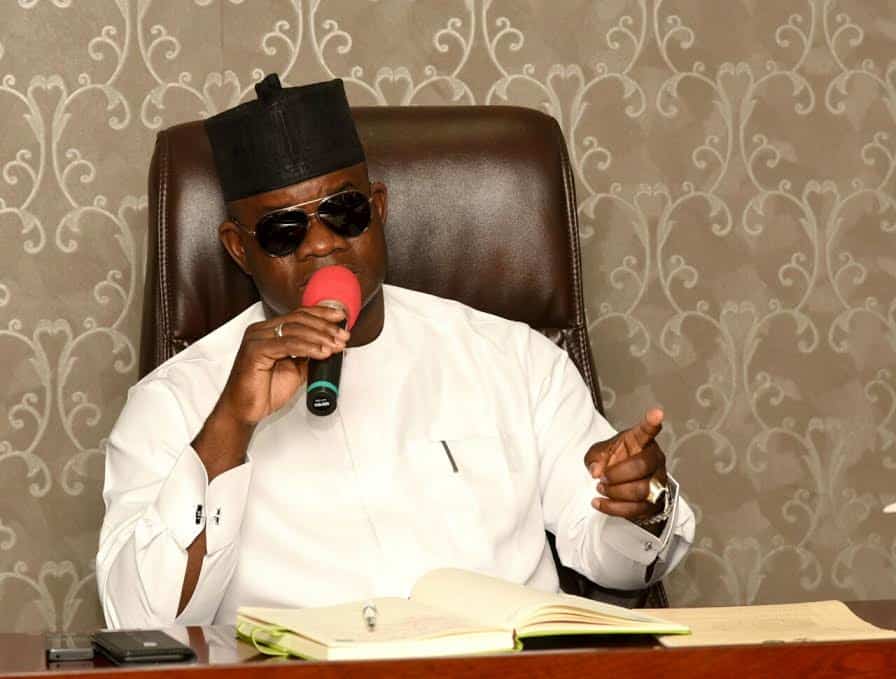 Yahaya Bello, governor of Kogi state, who suffered an accident during the Easter holiday, was assisted with crutches as he walked into the presidential villa in Abuja today.
The news of the accident had led to different speculations in the state, with some saying he had been incapacitated.
Naija News also reported that Kingsley Fanwo, spokesman of the governor, issued a statement which said the state of his boss wasn't critical.
"We wish to refute speculations in some quarters that the Governor of Kogi State, His Excellency, Alhaji Yahaya Bello, is either hospitalized or otherwise incapacitated," the statement read.
"The governor missed his footing last Friday, March 30, 2018, while alighting from a vehicle and injured his left foot. He was treated by his doctors, who bandaged the leg and discharged him.
"We thank all the Governor's supporters and well-wishers who reached us to inquire after his wellbeing. His Excellency is doing very well and will be at work as usual after the Easter holidays. "
Bello is at the villa to discuss a crucial issue about the ruling All Progressives Congress (APC) with President Muhammadu Buhari.
Bello and some other governors of the ruling party are not pleased that Buhari did not support the plan to elongate Oyegun's tenure.
Bello was the one who announced the extension of Oyegun's tenure at the end of the national executive committee (NEC) of the party in February.
But Bello had said governors of the party had confidence in Oyegun.
Before Buhari walked into the venue of Tuesday's meeting, a governor was heard saying: "This coup will not stand."