Fayemi Wants To Contest In Ekiti Governorship Poll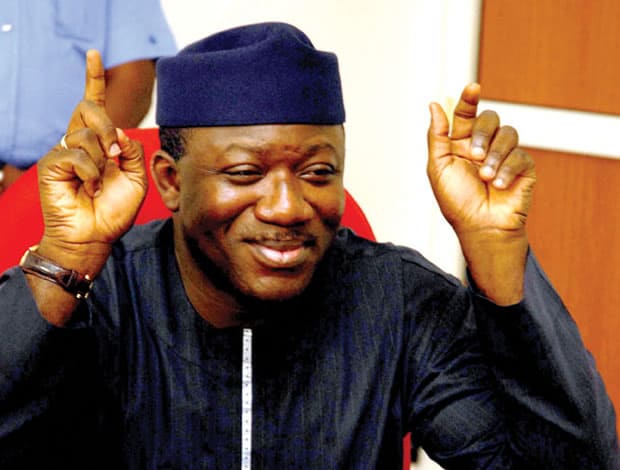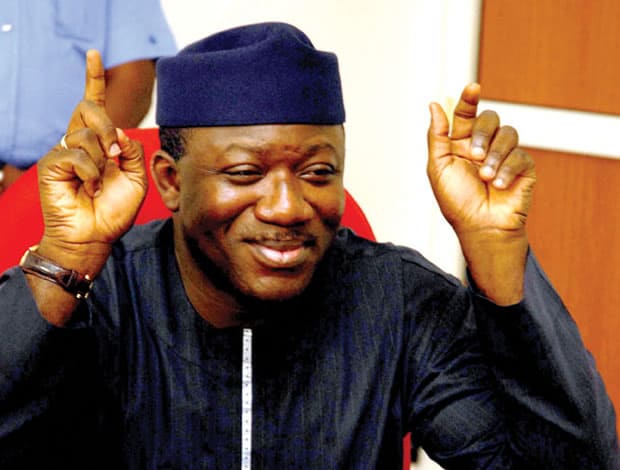 The Minister of Mines and Steel Development, and the former governor of Ekiti State, Dr Kayode Fayemi, has indicated his interest to contest the July 14 gubernatorial election coming up soon in the state under the APC.
While making his intentions known in news conference at his Isan-Ekiti country home in Oye Local Government Area of the state, Feyemi said he was moved to win back the mandate of the Ekiti People because of his positive achievements, especially for workers, retirees and pensioners while in office in the state.
NAN reports that the former governor becomes the 35th person to formally indicate interest in the governorship poll in the APC alone.
Dr Kayode Fayemi, told member of the All Progressive Congress drown from the  16 Local Government Areas and the 177 Wards of the state that he would formerly send a letter to indicate his intention to the state secretariat of the party when the Independent National Electoral Commission left the ban on campaign later this month.
"Regardless of whatever anybody may think, I know I am eminently qualified to contest the election, if I am not qualified, I would never have come to tell you I want to contest.
"Most of the negative things Fayose and his government said or alleged of me were deliberately concocted out of malice to either malign my character or score cheap political goal; but the truth will always prevail.
"Same goes for the manipulated debt profile of the state which was a clear case of exaggeration and distortions.
"Can you imagine, Fayose said he issued White Paper banning me from holding public office, but today, I am giving him red card. By the end of the gubernatorial poll exercise, we will know who is right between the two of us," he said.
He promise to make up for his mistakes while he was the governor of the state and improve on the good strides he made while in power, adding that Politically motivated white papers the governor of Ekiti state, Ayo Fayose has conjure against him would not stop him from contesting the polls.
He advised other aspirants in the party not to allow divisive tendencies by their followers, stressing that whoever that eventually emerged from the coming primary must be embraced by all since the national secretariat of the party had promised that the whole exercise would be open, free and fair.