INEC Suspends 205 Staff Members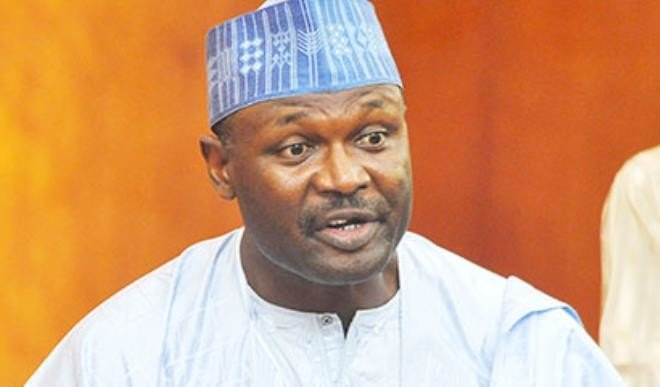 The Chairman of the Independent National Electoral Commission (INEC), Mahmood Yakubu has disclosed the suspension of 205 staff members over various unwholesome roles in the 2015 general elections. Naija News Understands
He revealed this information in his keynote address at national colloquium organised by the Independent Service Delivery Monitoring Group, ISDMG, yesterday, in Abuja.
He said the interdiction recommended by INEC's Appointments, Promotion and Discipline Committee, APDC, was the highest so far. Mahmud said constructive criticisms from the public had helped the commission to get better in delivering its mandate in conducting credible elections.
The INEC boss said the commission's electoral officers were already in the field working towards the success of the 2019 elections.
He said:
"We have to put the right people in place as electoral officers and assistant electoral officers for the 2019 general elections. The credibility of an election depends on the credibility of the election manager; the credulity of the election manger depends on the credibility of the staff. The APDC recommended the interdiction of 205 staff found culpable in various roles they played arising from the 2015 general elections—this is the highest number of interdictions since the history of the commission. We have within the some of the most patriotic staff in the country; but anybody found wanting will be dealt with accordingly", he said.
Yakubu said the introduction of the Continuous Voter Registration (CVR), had increased voter registration.
The INEC boss listed the top states in CVR as Rivers, Anambra, Borno, Delta, Lagos, Cross-River, Osun, Enugu, Kano and Plateau. Yakubu, who noted that the commission had conducted elections in 179 constituencies so far, said only five had been challenged in court which attested to the credibility of the elections.
He said that at present, INEC had received over 100 additional applications for new political parties, while nine had met the criteria. "We may end up having up to 80 political parties for the 2019 general elections''.
The INEC chairman gave an assurance that the 2019 elections would be better than that of 2015.