JAMB 2018/2019 Cut Off Marks For All Universities In Nigeria Revealed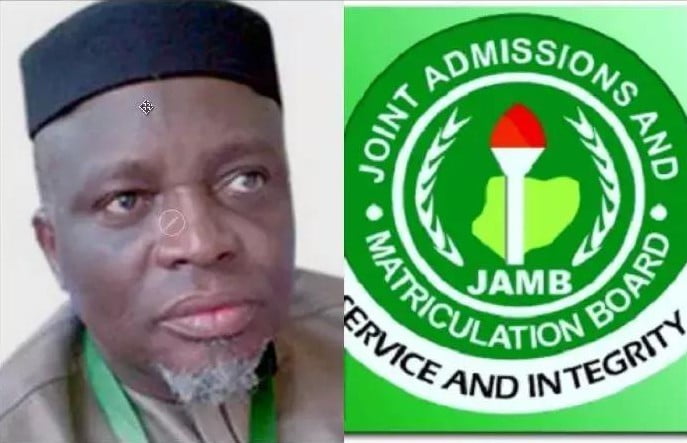 With the successful completion of the 2018 Unified Tertiary Matriculation Examination (UTME), which was conducted by the Joint Admissions and Matriculation Board (JAMB), candidates all over the country would be hoping they did enough to meet the cut off marks for various tertiary institutions, and qualify for admission to study their course of choice.
Speaking on Sunday, March 18, 2018, JAMB spokesperson, Dr Fabian Benjamin, revealed 2018/2019 cut off mark would likely be fixed at 180 or 190.
"The cut-off mark for the 2018 UTME would likely be 180 or 190," he said while speaking with newsmen on the conduct of the 2018 exams.
Naija News brings you the likely 2018/2019 cut off marks for various tertiary institutions in the country.
The cut off marks vary across various institutions and also depend on the chosen course of study.
Based on a meeting held in 2017, JAMB and other stakeholders agreed on a minimum cut off mark of 120 for universities, and 100 for polytechnics and colleges of education.
| S/N | INSTITUTION | Cut Off |
| --- | --- | --- |
| 1 | AFE BABALOLA UNIVERSITY, ADO-EKITI, EKITI STATE | 180 |
| 2 | COVENANT UNIVERSITY, CANAAN LAND, OTA, OGUN STATE | 180 |
| 3 | ODUDUWA UNIVERSITY, IPETUMODU, OSUN STATE | 180 |
| 4 | PAN-ATLANTIC UNIVERSITY, AHMED ONIBUDO STREET, VICTORIA ISLAND, LAGOS STATE | 180 |
| 5 | VERITAS UNIVERSITY, ABUJA, FCT | 180 |
| 6 | RITMAN UNIVERSITY,IKOT-EKPENE, AKWA-IBOM STATE | 180 |
| 7 | ADEYEMI COLLEGE OF EDUCATION, ONDO STATE. (AFFL TO OAU, ILE-IFE) | 180 |
| 8 | PIAGET COLLEGE OF EDUCATION, IBARA, ABEOKUTA, OGUN STATE | 180 |
| 9 | BABCOCK UNIVERSITY, ILISHAN-REMO, OGUN STATE | 170 |
| 10 | BINGHAM UNIVERSITY, KARU, NASARAWA STATE | 170 |
| 11 | LANDMARK UNIVERSITY, OMU-ARAN, KWARA STATE | 170 |
| 12 | REDEEMERS UNIVERSITY, OGUN STATE | 170 |
| 13 | EDO UNIVERSITY, IYAMHO, EDO STATE | 160 |
| 14 | AL- HIKMAH UNIVERSITY, ILORIN, KWARA STATE | 160 |
| 15 | AMERICAN UNIVERSITY OF NIGERIA, YOLA, ADAMAWA STATE | 160 |
| 16 | AJAYI CROWTHER UNIVERSITY, OYO, OYO STATE | 160 |
| 17 | BAZE UNIVERSITY, ABUJA, FCT | 160 |
| 18 | BELLS UNIVERSITY OF TECHNOLOGY, OTA, OGUN STATE | 160 |
| 19 | GODFREY OKOYE UNIVERSITY, URGWUOMU- NIKE, ENUGU STATE | 160 |
| 20 | JOSEPH AYO BABALOLA UNIVERSITY, IKEJI-ARAKEJI, EKITI STATE | 160 |
| 21 | KWARARAFA UNIVERSITY, WUKARI, TARABA STATE | 160 |
| 22 | MADONNA UNIVERSITY, OKIJA, IMO STATE | 160 |
| 23 | PAUL UNIVERSITY, AWKA, ANAMBRA STATE | 160 |
| 24 | HALLMARK UNIVERSITY,IJEBU-ITELE,OGUN STATE | 160 |
| 25 | AUGUSTINE UNIVERSITY, ILARA, LAGOS, LAGOS STATE | 160 |
| 26 | NANA AISHAT MEMORIAL COLLEGE OF EDUCATION, KWARA STATE | 160 |
| 27 | LEAD CITY UNIVERSITY, IBADAN, OYO STATE | 150 |
| 28 | NIGERIA TURKISH NILE UNIVERSITY, ABUJA, FCT | 150 |
| 29 | OBONG UNIVERSITY, OBONG, NTAK, AKWA IBOM | 150 |
| 30 | SALEM UNIVERSITY, LOKOJA, KOGI STATE | 150 |
| 31 | JIBWIS COLLEGE OF ARABIC AND ISLAMIC EDUCATION, GOMBE, GOMBE STATE | 150 |
| 32 | UNIVERSITY OF MKAR, GBOKO, BENUE STATE | 140 |
| 33 | CATHOLIC INSTITUTION OF WEST AFRICA, PORT HARCOURT. (AFFL TO UNIV OF CALABAR) | 140 |
| 34 | KINSEY COLLEGE OF EDUCATION, ILORIN, KWARA STATE | 140 |
| 35 | LESSEL COLLEGE OF EDUCATION, LESSEL, USHONGO LGA, BENUE STATE | 140 |
| 36 | ECWA COLLEGE OF EDUCATION, IGBAJA, KWARA STATE | 140 |
| 37 | ACHIEVERS UNIVERSITY OWO, ONDO STATE | 120 |
| 38 | ADELEKE UNIVERSITY, EDE, OSUN STATE | 120 |
| 39 | CALEB UNIVERSITY, IMOTA, LAGOS STATE | 120 |
| 40 | CARITAS UNIVERSITY, AMORJI-NIKE, ENUGU, ENUGU STATE | 120 |
| 41 | FOUNTAIN UNIVERSITY, OSOGBO, OSUN STATE | 120 |
| 42 | NOVENA UNIVERSITY, OGUME, DELTA STATE | 120 |
| 43 | RENAISSANCE UNIVERSITY, OJIAGU-AGBANI, ENUGU, ENUGU STATE | 120 |
| 44 | EVANGEL UNIVERSITY, AKAEZE, EBONYI STATE | 120 |
| 45 | McPHERSON UNIVERSITY, SERIKI SOTAYO, OGUN STATE | 120 |
| 46 | SOUTHWESTERN UNIVERSITY, OKUN-OWA, OGUN STATE | 120 |
| 47 | SAMUEL ADEGBOYEGA UNIVERSITY, OGWA, EDO STATE | 120 |
| 48 | WELLSPRING UNIVERSITY, IRHIHI-OGBANEKI, BENIN CITY, EDO STATE | 120 |
| 49 | WESTERN DELTA UNIVERSITY, OGHARA, DELTA STATE | 120 |
| 50 | WESLEY UNIVERSITY, ONDO, ONDO STATE | 120 |
| 51 | SUMMIT UNIVERITY, OFFA, KWARA STATE | 120 |
| 52 | EDWIN CLARK UNIVERSITY, KIAGBODO, DELTA STATE | 120 |
| 53 | HEZEKIAH UNIVERSITY, UMUDI, IMO STATE | 120 |
| 54 | KINGS UNIVERSITY, ODE-OMU, OSUN STATE | 120 |
| 55 | ARTHUR JARVIS UNIVERSITY, AKPABUYO, CROSS RIVER STATE. | 120 |
| 56 | CROWN HILL UNIVERSITY, EIYENKORIN, KWARA STATE. | 120 |
| 57 | CLIFFORD UNIVERSITY, OWERRINTTA, ABIA STATE. | 120 |
| 58 | COAL CITY UNIVERSITY, ENUGU, ENUGU STATE. | 120 |
| 59 | IPERE COLLEGE OF EDUCATION, AGYARAGU, NASARAWA STATE | 120 |
| 60 | CORONA COLLEGE OF EDUCATION, LEKKI, LAGOS STATE | 120 |
| 61 | TANSIAN UNIVERSITY, OBA, ANAMBRA STATE | 110 |
| 62 | JIGAWA STATE COLLEGE OF ISLAMIC AND LEGAL STUDIES, RINGIM, JIGAWA STATE | 100 |
| 63 | COLLEGE OF EDUCATION, KATSINA-ALA, BENUE STATE | 100 |
| 64 | GBOKO COLLEGE OF EDUCATION, GBOKO, BENUE STATE | 100 |
| 65 | HILL COLLEGE OF EDUCATION, GWANJI, AKWANGA, NASARAWA STATE | 100 |
| 66 | INSTITUTE OF ECUMENICAL EDUCATION, THINKER CORNER, ENUGU, ENUGU STATE | 100 |
| 67 | ST. AUGUSTINE COLLEGE OF EDUCATION (PROJECT TIME), YABA, LAGOS STATE | 100 |
| 68 | PAN AFRICAN COLLEGE OF EDUCATION, OFFA, KWARA STATE | 100 |
| 69 | FESTMED COLLEGE OF EDUCATION, AJOWA,ONDO STATE | 120 |
| 70 | SUNNAH COLLEGE OF EDUCATION, BAUCHI, BAUCHI STATE | 140 |
| 71 | BIGA COLLEGE OF EDUCATION, ARKILLA, FEDERAL-LOW COST, NASARAWA, SOKOTO STATE | 120 |
| 72 | DIAMOND COLLEGE OF EDUCATION, ABA, ABIA STATE | 120 |
| 73 | ABUBAKAR TATARI ALI POLYTECHNIC, BAUCHI, BAUCHI STATE | 120 |
| 74 | COLLEGE OF ARTS, SCIENCE AND REMEDIAL STUDIES, KANO STATE | 100 |
| 75 | FEDERAL COLLEGE OF EDUCATION(TECH.), BICHI, BAUCHI STATE | 140 |
| 76 | FEDERAL COLLEGE OF EDUCATION (TECH.), GOMBE, GOMBE STATE | 100 |
| 77 | FEDERAL COLLEGE OF EDUCATION (TECH.) (FEMALE ONLY), GUSAU, ZAMFARA STATE | 120 |
| 78 | FEDERAL COLLEGE OF EDUCATION (TECH.), OMOKU, RIVERS STATE | 100 |
| 79 | FEDERAL COLLEGE OF EDUCATION (TECH.), POTISKUM, YOBE STATE | 140 |
| 80 | FEDERAL COLLEGE OF EDUCATION (TECH.), UMUNZE, ANAMBRA STATE | 120 |
| 81 | COLLEGE OF EDUCATION, AGBOR, DELTA STATE | 180 |
| 82 | CROSS RIVER STATE COLLEGE OF EDUCATION, AKAMKPA, CROSS RIVER STATE | 100 |
| 83 | AKWA-IBOM STATE COLLEGE OF EDUCATION, AFAHA-NSIT, AKWA IBOM STATE | 130 |
| 84 | COLLEGE OF EDUCATION, AKWANGA, NASARAWA STATE | 150 |
| 85 | COLLEGE OF EDUCATION, ANKPA, KOGI STATE | 100 |
| 86 | ADAMU AUGIE COLLEGE OF EDUCATION, ARGUNGU, KEBBI STATE | 100 |
| 87 | AMINU SALEH COLLEGE OF EDUCATION, AZARE, BAUCHI STATE | 100 |
| 88 | EMMANUEL ALAYANDE COLLEGE OF EDUCATION, OYO, OYO STATE | 100 |
| 89 | ENUGU STATE COLLEGE OF EDUCATION (TECH.) ENUGU ABAKALIKI RD. ENUGU STATE. | 100 |
| 90 | UMAR SULEIMAN COLLEGE OF EDUCATION, GASHUA, GOMBE STATE | 120 |
| 91 | COLLEGE OF EDUCATION, GIDAN-WAYA, KAFANCHAN, KADUNA STATE | 120 |
| 92 | COLLEGE OF EDUCATION, GINDIRI, PLATEAU STATE | 120 |
| 93 | JIGAWA STATE COLLEGE OF EDUCATION, GUMEL, JIGAWA STATE | 130 |
| 94 | TAI SOLARIN COLLEGE OF EDUCATION, IJEBU-ODE, OGUN STATE | 100 |
| 95 | COLLEGE OF EDUCATION, IKERE, EKITI STATE | 100 |
| 96 | COLLEGE OF EDUCATION, ILESHA, OSUN STATE | 100 |
| 97 | NWAFOR ORIZU COLLEGE OF EDUCATION, NSUGBE. (AFFL TO UNIV OF NIGERIA, NSUKKA) | 180 |
| 98 | OSUN STATE COLLEGE OF EDUCATION, ILESA, OSUN STATE. (AFFL TO UNIV OF IBADAN) | 100 |
| 99 | THE SAMUEL BILL THEOLOGICAL COLLEGE, ABAK, AKWA IBOM STATE.(AFFL TO UNIV OF UYO) | 100 |
| 100 | ST. AUGUSTINE'S COLLEGE OF EDUCATION, AKOKA, LAGOS (AFFL TO UNIV OF IBADAN) | 120 |
| 101 | FEDERAL COLLEGE OF EDUCATION, OBUDU(AFFL TO UNIVERSITY OF CALABAR) | 130 |
| 102 | FEDERAL COLLEGE OF EDUCATION(TECH.)UMUNZE( AFFL TO NNAMDI AZIKIWE UNIV, AWKA) | 180 |
| 103 | FEDERAL COLLEGE OF EDUCATION(TECH.) OMOKU(AFFL TO UNIV OF NIGERIA, NSUKKA) | 130 |
| 104 | UMAR SULEIMAN COLLEGE OF EDUCATION, GASHUA(AFFL TO UNIMAID, MAIDUGURI) | 150 |
| 105 | COLLEGE OF EDUCATION, WARRI (AFFLIATED TO DELTA STATE UNIVERSITY, ABRAKA, DELTA) | 180 |
| 106 | FEDERAL COLLEGE OF EDUC. (SPECIAL), OYO, OYO STATE | 120 |
| 107 | COLLEGE OF EDUCATION, KATSINA-ALA, BENUE STATE. (AFFL TO UNIV OF CALABAR) | 120 |
| 108 | KASHIM IBRAHIM COLLEGE OF EDUCATION, MAIDUGURI , BORNO STATE.(AFFL TO UNIMAID) | 120 |
| 109 | SHEHU SHAGARI COLLEGE OF EDUCATION, SOKOTO (AFFL TO UDU, SOKOTO) | 120 |
| 110 | ABUBAKAR TATARI ALI POLYTECHNIC, BAUCHI STATE. (AFFILIATED TO ATBU BAUCHI) | 180 |
| 111 | ST. ALBERT THE GREAT MAJOR SEMINARY, ABEOKUTA. (AFFL. TO UNIVERSITY OF BENIN) | 200 |
| 112 | NIGERIAN AIR FORCE INSTITUTE OF TECHNOLOGY, KADUNA, KADUNA STATE | 130 |
| 113 | AUCHI POLYTECHNIC, AUCHI, EDO STATE | 150 |
| 114 | FEDERAL POLYTECHNIC, ADO-EKITI, EKITI STATE | 160 |
| 115 | AKANU IBIAM FEDERAL POLYTECHNIC, UNWANA, AFIKPO, EBONYI STATE | 100 |
| 116 | FEDERAL POLYTECHNIC, BAUCHI, BAUCHI STATE | 150 |
| 117 | FEDERAL POLYTECHNIC, BALI, TARABA STATE | 100 |
| 118 | FEDERAL POLYTECHNIC, EDE, OSUN STATE | 150 |
| 119 | FEDERAL POLYTECHNIC, EKOWE, BAYELSA STATE | 100 |
| 120 | FEDERAL POLYTECHNIC, IDAH, KOGI STATE | 140 |
| 121 | FEDERAL POLYTECHNIC,ILARO, OGUN STATE | 150 |
| 122 | FEDERAL POLYTECHNIC, KAURA/NAMODA, ZAMFARA STATE | 150 |
| 123 | FEDERAL POLYTECHNIC, NASSARAWA, NASARAWA STATE | 150 |
| 124 | FEDERAL POLYTECHNIC, NEKEDE, IMO STATE | 180 |
| 125 | FEDERAL POLYTECHNIC, OFFA, KWARA STATE | 150 |
| 126 | FEDERAL POLYTECHNIC, OKO, ANAMBRA STATE | 120 |
| 127 | KADUNA POLYTECHNIC, KADUNA, KADUNA STATE | 150 |
| 128 | HUSSAINI ADAMU FEDERAL POLYTECHNIC, KAZAURE, JIGAWA STATE | 100 |
| 129 | FEDERAL POLYTECHNIC, UKANA, AKWA IBOM STATE | 150 |
| 130 | ABIA STATE POLYTECHNIC, ABA, ABIA STATE | 130 |
| 131 | ABDUL-GUSAU POLYTECHNIC, TALATA-MAFARA, ZAMFARA STATE | 150 |
| 132 | AKWA-IBOM STATE POLYTECHNIC, IKOT-OSURUA, AKWA IBOM STATE | 150 |
| 133 | ABUBAKAR TATARI ALI POLYTECHNIC, BAUCHI, BAUCHI STATE | 120 |
| 134 | COLLEGE OF ADMINISTRATIVE AND BUSINESS STUDIES, POTISKUM, YOBE STATE | 150 |
| 135 | D.S. ADEGBENRO ICT POLYTECHNIC, ITORI, OGUN STATE | 100 |
| 136 | OGUN STATE INSTITUTE OF TECH(FORMERLY GATEWAY ICT POLY), IGBESA, OGUN STATE | 100 |
| 137 | THE POLYTECHNIC, IBADAN, OYO STATE | 150 |
| 138 | JIGAWA STATE POLYTECHNIC, DUTSE, JIGAWA STATE | 100 |
| 139 | KANO STATE POLYTECHNIC, KANO, KANO STATE | 120 |
| 140 | HASSAN USMAN KATSINA POLYTECHNIC, KATSINA, KATSINA STATE | 120 |
| 141 | KOGI STATE POLYTECHNIC, LOKOJA, KOGI STATE | 100 |
| 142 | KWARA STATE POLYTECHNIC, ILORIN, KWARA STATE | 150 |
| 143 | LAGOS STATE POLY, IKORODU, LAGOS STATE | 150 |
| 144 | NASARAWA STATE POLYTECHNIC, LAFIA, NASARAWA STATE | 150 |
| 145 | DELTA STATE POLYTECHNIC, OGWASHI-UKU, DELTA STATE | 150 |
| 146 | OSUN STATE POLYTECHNIC, IREE, OSUN STATE | 110 |
| 147 | DELTA STATE POLYTECHNIC, OTEFE, DELTA STATE | 150 |
| 148 | DELTA STATE POLYTECHNIC, OZORO, DELTA STATE | 150 |
| 149 | UMARU ALI SHINKAFI POLYTECHNIC, SOKOTO, SOKOTO STATE | 140 |
| 150 | ADAMAWA STATE POLYTECHNIC, YOLA, ADAMAWA STATE | 120 |
| 151 | RAMAT POLYTECHNIC, MAIDUGURI, BORNO STATE | 150 |
| 152 | PORT HARCOURT POLYTECHNIC, RUMUOLA, PORT HARCOURT, RIVERS STATE | 150 |
| 153 | RIVERS STATE COLLEGE OF HEALTH SCIENCE, IKWERRE RD, RUMUEME, PORT HARCOURT | 120 |
| 154 | KENULE BENSON SARO-WIWA POLYTECHNIC, BORI, RIVERS STATE | 100 |
| 155 | RUFUS GIWA POLYTECHNIC, OWO, ONDO STATE | 150 |
| 156 | NIGER STATE POLYTECHNIC, ZUNGERU, NIGER STATE | 150 |
| 157 | GBOKO POLYTECHNICS, GBOKO, BENUE STATE | 130 |
| 158 | ALLOVER CENTRAL POLYTECHNIC, LYNSON CHEMICAL AVENUE , OTA OGUN STATE | 130 |
| 159 | DORBEN POLYTECHNIC, BWARI-GARAM ROAD, FCT-ABUJA | 100 |
| 160 | FIDEI POLYTECHNIC, GBOKO, BENUE STATE | 150 |
| 161 | GRACE POLYTECHNIC, LAGOS, LAGOS STATE | 100 |
| 162 | HERITAGE POLYTECHNIC, IKOT UDOTA, AKWA IBOM STATE | 100 |
| 163 | IGBAJO POLYTECHNIC, IGBAJO, OSUN STATE | 100 |
| 164 | LIGHT HOUSE POLYTECHNIC, EUBUOBANOSA, EDO STATE | 100 |
| 165 | NOGAK POLYTECHNIC, MILE 2 ROAD, IKOM, CROSS RIVER STATE | 100 |
| 166 | THE POLYTECHNIC, IMESI-ILE, OSUN STATE | 100 |
| 167 | RONIK POLYTECHNIC, IKEJA, LAGOS STATE | 150 |
| 168 | WOLEX POLYTECHNIC, IKEJA, LAGOS STATE | 140 |
| 169 | KALAC CHRISTAL POLYTECHNIC, 1A SIKIRU ADEWALE STR, SANGOTEDO, LEKKI, LAGOS STATE | 120 |
| 170 | THE IBARAPA POLYTECHNIC, ERUWA, OYO STATE | 100 |
| 171 | UYO CITY POLYTECHNIC, UYO, AKWA-IBOM STATE | 150 |
| 172 | THE POLYTECHNIC IGBO-OWU, OFF ASA DAM, OSERE ROAD JUNCTION, ILORIN, KWARA STATE | 100 |
| 173 | BOLMOR POLYTECHNIC, 33 OLD IFE ROAD, PMB 32, AGODI IBADAN, OYO STATE | 100 |
| 174 | IBADAN CITY POLYTECHNIC, IBADAN, OYO STATE | 100 |
| 175 | ST MARY POLYTECHNIC, KWAMBA, SULEJA, NIGER STATE | 120 |
| 176 | PRIME POLYTECHNICS, JIDDA BASSA, AJAOKUTA, KOGI STATE | 100 |
| 177 | GLOBAL POLYTECHNIC, OYEMEKUN ROAD, AKURE, ONDO STATE | 110 |
| 178 | SURE FOUNDATION POLYTECHNIC, IKOT AKAI, AKWA IBOM STATE | 120 |
| 179 | TRINITY POLYTECHNIC, UYO, AKWA IBOM STATE | 100 |
| 180 | LENS POLYTECHNIC, OFFA, KWARA STATE. | 100 |
| 181 | BAYERO UNIVERSITY, KANO, KANO STATE | 180 |
| 182 | UNIVERSITY OF BENIN, BENIN CITY, EDO STATE | 200 |
| 183 | FEDERAL UNIVERSITY, GASHUA, YOBE STATE | 140 |
| 184 | FEDERAL UNIVERSITY, GUSAU, ZAMFARA STATE | 150 |
| 185 | FEDERAL UNIVERSITY, BIRNIN-KEBBI, KEBBI STATE | 160 |
| 186 | FEDERAL UNIVERSITY, LOKOJA, KOGI STATE | 180 |
| 187 | BEST SOLUTION POLYTECHNIC, AKURE, ONDO STATE. | 100 |
| 188 | FEDERAL UNIVERSITY, WUKARI, TARABA STATE | 180 |
| 189 | FEDERAL COLLEGE OF AGRICULTURAL PRODUCE TECH, HOTORO GRA EXT, KANO, KANO STATE | 100 |
| 190 | FEDERAL COLLEGE OF ORTHOPEDIC TECHNOLOGY, IGBOBI, LAGOS STATE | 150 |
| 191 | FEDERAL UNIVERSITY, DUTSE, JIGAWA STATE | 160 |
| 192 | FEDERAL UNIVERSITY, NDUFU-ALIKE, EBONYI STATE | 180 |
| 193 | FEDERAL COLLEGE OF AGRICULTURE, ISHIAGU, EBONYI STATE | 100 |
| 194 | FEDERAL UNIVERSITY, OYE-EKITI, EKITI STATE | 150 |
| 195 | UNIVERSITY OF IBADAN, IBADAN, OYO STATE | 200 |
| 196 | UNIVERSITY OF ILORIN, ILORIN, KWARA STATE | 180 |
| 197 | FEDERAL COOPERATIVE COLLEGE, IBADAN P.M.B. 5033, ELEYELE, IBADAN, OYO STATE | 100 |
| 198 | UNIVERSITY OF LAGOS, LAGOS STATE | 200 |
| 199 | FEDERAL COOPERATIVE COLLEGE, KADUNA ABUJA RD JUNCTION, KADUNA, KADUNA STATE | 130 |
| 200 | UNIVERSITY OF MAIDUGURI, BORNO STATE | 180 |
| 201 | FEDERAL COLLEGE OF FRESHWATER FISHERIES TECHNOLOGY, BAGA, BORNO STATE | 100 |
| 202 | OBAFEMI AWOLOWO UNIVERSITY, ILE-IFE, OSUN STATE | 200 |
| 203 | FEDERAL COLLEGE OF FORESTRY, MECHANISATION, AFAKA, KADUNA, KADUNA STATE | 130 |
| 204 | UNIVERSITY OF PORT-HARCOURT, RIVERS STATE | 180 |
| 205 | FEDERAL COLLEGE OF FORESTRY TECHNOLOGY, IBADAN, OYO STATE | 120 |
| 206 | FEDERAL COLLEGE OF FORESTRY, JOS, PLATEAU STATE | 145 |
| 207 | USMANU DANFODIO UNIVERSITY, SOKOTO, SOKOTO STATE | 180 |
| 208 | FEDERAL COLLEGE OF FISHERIES AND MARINE TECHNOLOGY, VICTORIA ISLAND LAGOS STATE | 140 |
| 209 | NNAMDI AZIKIWE UNIVERSITY, AWKA, ANAMBRA STATE | 180 |
| 210 | FEDERAL COLLEGE OF LAND RESOURCES TECHNOLOGY, OWERRI, IMO STATE | 150 |
| 211 | UNIVERSITY OF NIGERIA NSUKKA, ENUGU STATE | 200 |
| 212 | FEDERAL COLLEGE OF HORTICULTURE, DADIN KOWA, GOMBE STATE | 120 |
| 213 | UNIVERSITY OF UYO, AKWA IBOM STATE | 180 |
| 214 | FEDERAL SCHOOL OF SURVEYING, OYO, OYO STATE | 170 |
| 215 | MICHAEL OKPARA UNIVERSITY OF AGRICULTURE, UMUDIKE, ABIA STATE | 180 |
| 216 | ABUBAKAR TAFAWA BALEWA UNIVERSITY, BAUCHI, BAUCHI STATE | 180 |
| 217 | FEDERAL UNIVERSITY OF TECHNOLOGY, OWERRI, IMO STATE | 180 |
| 218 | FEDERAL UNIVERSITY OF TECHNOLOGY, MINNA, NIGER STATE | 180 |
| 219 | NATIONAL INSTITUTE OF CONSTRUCTION TECHNOLOGY, UROMI, EDO STATE | 150 |
| 220 | MODIBO ADAMA UNIVERSITY OF TECHNOLOGY, YOLA, ADAMAWA STATE | 180 |
| 221 | PETROLEUM TRAINING INSTITUTE, EFFURUN, DELTA STATE | 100 |
| 222 | BINYAMINU USMAN POLYTECHNIC, HADIJIA, JIGAWA STATE | 130 |
| 223 | AKPERAN ORSHI COLLEGE OF AGRICULTURE, YANDEV, BENUE STATE | 100 |
| 224 | ADAMAWA STATE UNIVERSITY, MUBI, ADAMAWA STATE | 170 |
| 225 | AKWA IBOM STATE UNIVERSITY, IKOT-AKPADEN, AKWA IBOM STATE | 180 |
| 226 | BAUCHI STATE UNIVERSITY, GADAU, BAUCHI STATE | 140 |
| 227 | CROSS RIVERS UNIVERSITY OF TECHNOLOGY, CALABAR, CROSS RIVERS STATE | 150 |
| 228 | EKITI STATE UNIVERSITY, ADO-EKITI, EKITI STATE | 180 |
| 229 | ENUGU STATE UNIVERSITY OF SCIENCE AND TECHNOLOGY, ENUGU, ENUGU STATE | 180 |
| 230 | IGNATIUS AJURU UNIVERSITY OF EDUCATION, PORT HARCOURT, RIVERS STATE | 130 |
| 231 | SULE LAMIDO UNIVERSITY, KAFIN HAUSA, JIGAWA STATE | 170 |
| 232 | KEBBI STATE UNIVERSITY OF SCIENCE AND TECHNOLOGY, ALIRO, KEBBI STATE | 150 |
| 233 | KANO UNIVERSITY OF SCIENCE AND TECHNOLOGY, WUDIL, KANO STATE | 160 |
| 234 | LAGOS STATE UNIVERSITY, OJO, LAGOS STATE | 190 |
| 235 | LADOKE AKINTOLA UNIVERSITY OF TECHNOLOGY, OGBOMOSO, OYO STATE | 180 |
| 236 | ONDO STATE UNIVERSITY OF SCIENCE AND TECHNOLOGY, OKITIPUPA, ONDO STATE | 180 |
| 237 | SOKOTO STATE UNIVERSITY, SOKOTO, SOKOTO STATE | 160 |
| 238 | TAI SOLARIN UNIVERSITY OF EDUCATION, IJAGUN, OGUN STATE | 170 |
| 239 | OSUN STATE UNIVERSITY, OSOGBO, OSUN STATE | 180 |
| 240 | YOBE STATE UNIVERSITY, DAMATURU, YOBE STATE | 150 |
| 241 | COLLEGE OF AGRICULTURE, JALINGO, TARABA STATE | 160 |
| 242 | NIGER STATE COLLEGE OF AGRICULTURE, MOKWA, NIGER STATE | 150 |
| 243 | COLLEGE OF HEALTH TECHNOLOGY, CALABAR, CROSS RIVER STATE | 150 |
| 244 | JIGAWA STATE INSTITUTE OF INFORMATION TECHNOLOGY, KAZAURE, JIGAWA STATE | 100 |
| 245 | MOHAMMED LAWAN COLLEGE OF AGRICULTURE, MAIDUGURI, BORNO STATE | 120 |
| 246 | OYO STATE COLLEGE OF AGRICULTURE, IGBOORA, OYO STATE | 150 |
| 247 | YOBE STATE COLLEGE OF AGRICULTURE, GUJBA, YOBE STATE | 120 |
| 248 | ANAMBRA STATE COLLEGE OF HEALTH TECHNOLOGY, OBOSI, ANAMBRA STATE | 100 |
| 249 | LAGOS STATE COLLEGE OF HEALTH TECHNOLOGY, YABA, LAGOS STATE | 150 |
| 250 | POGIL COLLEGE OF HEALTH TECHNOLOGY, OKE-ERI, IJEBU-ODE, OGUN STATE | 150 |
| 251 | SCHOOL OF HEALTH INFORMATION MGT, LUTH, IDIARABA, LAGOS STATE | 100 |
| 252 | SCHOOL OF HEALTH INFORMATION MGT, OAU TEACHING HOSPITAL, ILE-IFE, OSUN STATE | 150 |
| 253 | KOGI STATE COLLEGE OF EDUCATION (TECHNICAL), KABBA, KOGI STATE | 120 |
| 254 | COLLEGE OF EDUCATION, (TECH), LAFIAGI, KWARA STATE | 150 |
| 255 | KASHIM-IBRAHIM COLLEGE OF EDUCATION, MAIDUGURI, BORNO STATE | 100 |
| 256 | MICHAEL OTEDOLA COLLEGE OF PRIMARY EDUCATION, MOFORIJI, LAGOS STATE | 100 |
| 257 | NWAFOR ORIZU COLLEGE OF EDUCATION, NSUGBE, ANAMBRA STATE | 120 |
| 258 | COLLEGE OF EDUCATION, OJU, BENUE STATE | 120 |
| 259 | COLLEGE OF EDUCATION, ORO, KWARA STATE | 100 |
| 260 | SHEHU SHAGARI COLLEGE OF EDUCATION, SOKOTO, SOKOTO STATE | 100 |
| 261 | COLLEGE OF EDUCATION, WAKA-BIU, BORNO STATE | 100 |
| 262 | COLLEGE OF EDUCATION, WARRI, DELTA STATE | 100 |
| 263 | COLLEGE OF EDUCATION, ZING, TARABA STATE | 100 |
| 264 | FCT COLLEGE OF EDUCATION, ZUBA, ABUJA, FCT | 150 |
| 265 | BAUCHI INSTITUTE OF EDUCATION, KANGERE, BAUCHI STATE | 100 |
| 266 | COLLEGE OF EDUCATION, LANLATE, OYO STATE | 100 |
| 267 | A.D. RUFAI COLLEGE OF EDU. FOR LEGAL AND ISLAMIC STUDIES, MISAU, BAUCHI STATE | 120 |
| 268 | COLLEGE OF EDUCATION, BILLIRI, GOMBE STATE | 100 |
| 269 | ARABIC AND ISLAMIC COLLEGE OF EDUCATION, POTISKUM, YOBE STATE | 120 |
| 270 | ANGEL CROWN COLLEGE OF EDUCATION, GIDAN-DAYA, FCT-ABUJA | 120 |
| 271 | ASSANUSIYAH COLLEGE OF EDUCATION, IPETUMODU, OSUN STATE | 100 |
| 272 | BEST LEGACY COLLEGE OF EDUCATION, OGBOMOSO, OYO STATE | 100 |
| 273 | CALVIN FOUNDATION COLLEGE OF EDUCATION, NAKA, BENUE STATE | 160 |
| 274 | CITY COLLEGE OF EDUCATION, GARKI, ABUJA, FCT | 160 |
| 275 | COLLEGE OF EDUCATION, ERO, AKURE, ONDO STATE | 100 |
| 276 | SCHOOL OF HEALTH INFORMATION MGT, NNAMDI AZIKIWE UNIV TEACHING HOSPITAL, NNEWI | 180 |
| 277 | UNIVERSITY OF CALABAR TEACHING HOSPITAL SCHOOL OF HEALTH INFORMATION MGT. | 140 |
| 278 | SCHOOL OF HEALTH INFORMATION MGT (UNIBEN TEACHING HOSPITAL), BENIN, EDO STATE | 140 |
| 279 | SCHOOL OF HEALTH INFORMATION MGT (UNIMAID TEACHING HOSPITAL), MAIDUGURI | 130 |
| 280 | SCHOOL OF HEALTH INFORMATION MGT (UCH, IBADAN, OYO STATE) | 150 |
| 281 | SCHOOL OF BIOMEDICAL ENGINEERING, MAIDUGURI, BORNO STATE | 130 |
| 282 | SCHOOL OF BIOMEDICAL ENGINEERING, UNIVERSITY OF BENIN TEACHING HOSP, BENIN | 120 |
| 283 | CLARA SCHOOL OF MEDIA AND PERFORMING ARTS,SAW MILL DRIVE,YENAGOA,BAYELSA STATE | 110 |
| 284 | IBOM INSTITUTE OF MANAGEMENT AND TECHNOLOGY, IKOT EKPENE, AKWA IBOM STATE | 120 |
| 285 | ADEYEMI COLLEGE OF EDUCATION, ONDO, ONDO STATE | 150 |
| 286 | ALVAN IKOKU COLLEGE OF EDUCATION, OWERRI, IMO STATE | 100 |
| 287 | FEDERAL COLLEGE OF EDUCATION, ABEOKUTA, OGUN STATE | 120 |
| 288 | FEDERAL COLLEGE OF EDUCATION, EHA-AMUFU, ENUGU STATE | 120 |
| 289 | FEDERAL COLLEGE OF EDUCATION, KATSINA, KATSINA STATE | 140 |
| 290 | FEDERAL COLLEGE OF EDUCATION, OBUDU, CROSS RIVER STATE | 100 |
| 291 | FEDERAL COLLEGE OF EDUCATION (SPECIAL), OYO, OYO STATE | 100 |
| 292 | FEDERAL COLLEGE OF EDUCATION (TECHN.), AKOKA, LAGOS STATE | 100 |
| 293 | FEDERAL COLLEGE OF EDUCATION (TECH.), ASABA, DELTA STATE | 100 |