Ekweremadu Denies Encouraging Military Coup In Nigeria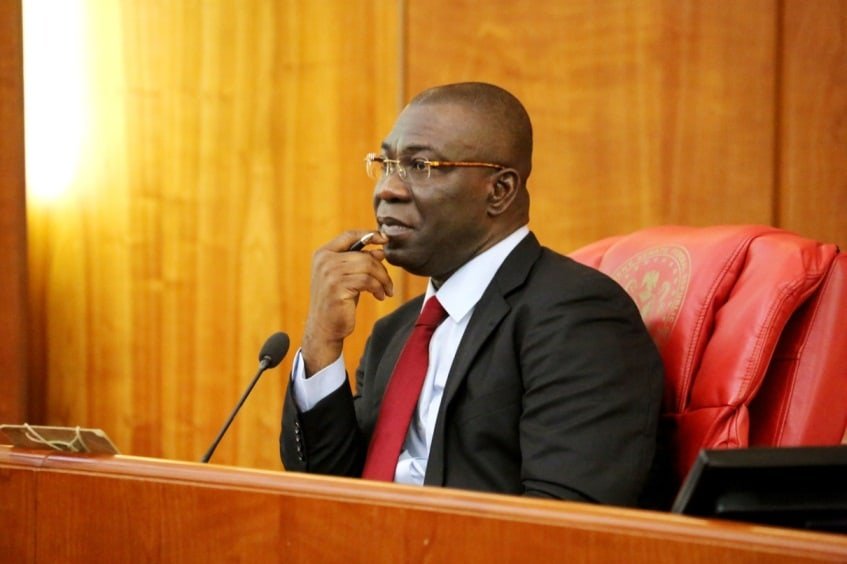 Deputy Senate president , Ike Ekweremadu has denied calling on the military to overthrow Nigeria's democratic government.
He said his comments on the floor of the senate were taken out of context by some persons.
This, according to a statement by his Special Adviser on Media, Uche Anichukwu, he disclosed in Yenagoa, Bayelsa State, when Governor Seriake Dickson hosted him and other African lawmakers attending the 74th Commonwealth Parliamentary Association (Africa Region) Executive Committee to a dinner.
Ekweremadu said, "Of course, some people took it out of context and said I was calling for a military coup. I never called for a military coup. I never said the military was planning any coup. Even the military's statement admitted that my statement was only cautionary and that we were sincere. But they went as far as saying that the international community should ignore my words of caution."
"I hold the Nigerian Army and the Armed Forces in high regard. They have defended our democracy, our people and have acquitted themselves creditably. If they need anything now, it is encouragement because this is not the best of times for them. But we do hope that when parliamentarians make statements, they (the military) should be able to know exactly what they said before reacting so that we don't overheat the system."
Naija News earlier reported that the military, in reaction to Ekweremadu had insisted none of its men is interested in staging a coup as they were fully committed to their professional duty of protecting the Nation's territorial integrity.