Amara Shares Experience As A Young Mother On Son's 13th Birthday
Fitness coach and wife of former national football player Kanu Nwankwo, Amara Kanu speaks on how she felt when she gave birth to her first child as a young mother.
The fitness coach took to her Instagram page to wish her son happy birthday as he clocks 13 and shares how she never knew what she was doing but had to take care of her baby. She had this to say: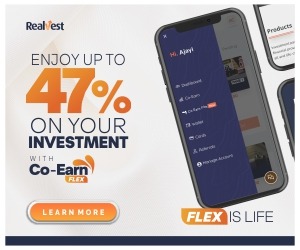 "13 years ago today. I didn't know what I was doing. How I was going to be a teenage mum amidst so many Internal and External critics. I was very career driven. How was I going to drop school and take care of my new Valentine baby , but I had faith. And an incredible amount of resilience that saw me through. I remember my mum telling me that what I had in my hands was greater. And then that's when I looked down at his lovely head full of hair and let out a grateful sigh and this shot was taken. Picture Perfect.
"Being a mother is one of the most highest paid jobs in the world since the payment is PURE LOVE. ???? I'm glad I took the leap. Sean Boy. You rock my body. Happy birthday @sean.kanu My Valentine. My love. My motivation."
See post below: