Actress Mercy Aigbe's Husband Reveals Why He Was Absent At Her Birthday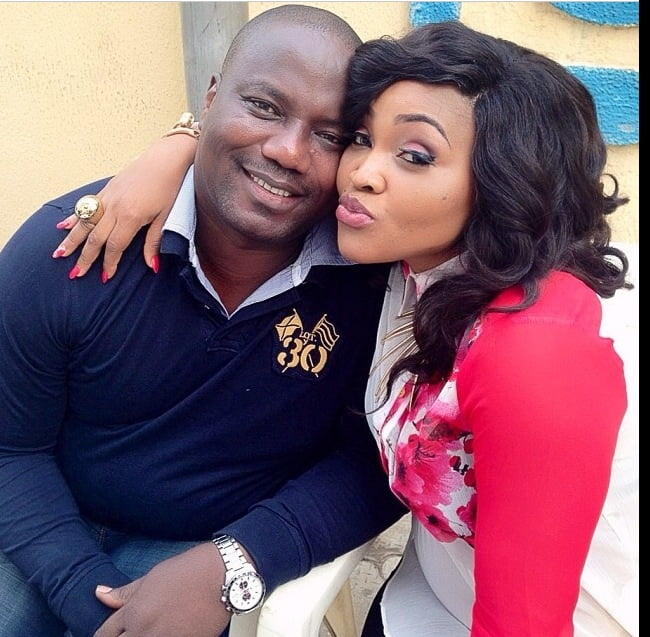 Mr. Lanre Gentry, the estranged husband of actress Mercy Aigbe who celebrated her 40th birthday on January 1st, has revealed why he was absent at her birthday ceremony.
Although their marriage seems to be on a stormy path, Gentry did not hesitate to wish her estranged wife a happy birthday via his Instagram page.
He wrote, "Today, you are @40. Even though we are fighting I still say happy birthday to you because you are still my wife and my children mother as I use to call you ones again happy birthday to you Mercy Aigbe Gentry. Long life and God bless you (sic)."
The post therefore, generated some speculations from Aigbe's fans that the two could reconcile and be together again this year. The actress further ignited the speculations when she began to follow her estranged husband on Instagram again.
However, Gentry disclosed to Saturday Beats why he was absent at his wife's birthday, saying he was not in the country on that day.
He said, "The main reason I was not at her birthday party was that I was not in Nigeria on that day. I travelled to Dubai and I returned on Wednesday. Despite the fact that I was not in the country, I bought her a birthday cake and other gifts I would not want to mention because it is an issue between husband and wife."
He added, "Mercy and I are not fighting. We talk every day. I know that in the birthday wish I sent to her via Instagram, I wrote that we are still fighting but what I actually meant was not a real fight but the normal lovers' quarrel. I am a very peaceful person and I don't like fighting, most times, I compare myself to water which has no enemy.
"Mercy follows me on Instagram, so, I was surprised that the news went round that she is following me again. If she had 'unfollowed' me before, there was no way I would have noticed because I have a lot of followers on Instagram."