Fayose lambasted for allegedly diverting workers, pensioners' fund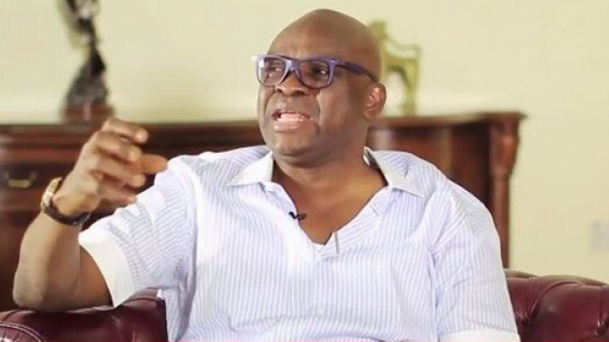 Ekiti State Conference of Nigeria Political Parties (CNPP) has criticised Governor Ayo Fayose of the state for allegedly diverting funds meant to pay workers and pensioners in the state, describing the diversion as "callous and greedy".
CNPP said this while reacting to a report by the Economic and Financial Crimes Commission (EFCC), which accused Governor Fayose for allegedly diverting N680 million bailout fund.
Read also: Charlyboy group resumes protest against President Buhari
The CNPP's Director of Publicity, Kunle Omotayo, said yesterday in Ado-Ekiti that 16 political parties in the state met and regretted that pensioners and workers were owed several arrears after the state had received intervention funds from the Federal Government.
"For the first time in the history of Ekiti State, workers have turned petty thieves, stealing pots of soup and some stealing farm produce to stay alive, while several others have become beggars before they can make ends meet…" he said.
However, the Commissioner for Information Lanre Ogunsuyi dismissed the allegation, saying it was a "figment of imagination of those peddling it", describing the Fayose administration as "the most transparent in the history of Ekiti."
Read also: 2019 Election: Buhari is Nigeria's most credible candidate – Gov Ortom
Ogunsuyi stated that Ekiti is currently facing financial challenge due to the debts Fayose's predecessor, Fayemi left behind, adding that any person or group with solid evidence of the allegation to come out or forever keep silent.
"I sympathise with those celebrating what the EFCC has done; it is quite unfortunate. Ekiti is in a difficult financial situation because of the repayment of loans obtained by Fayemi administration. We have repaid N40 billion in the last 36 months, deducted at N1.2 billion per month.
"The allegations of treasury looting and financial mismanagement being peddled by some mischievous individuals and groups only exist in their imagination. Let them bring concrete evidence or keep silent forever," he said.
Source: Naija News