Half of teachers in Nigerian schools not qualified – Council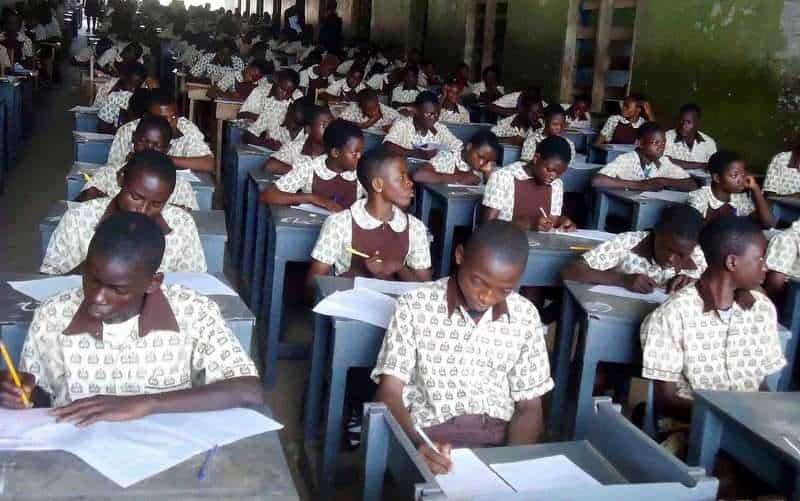 -Teachers Registration Council of Nigeria, TRCN, says almost half of the teachers in Nigerian schools are not professional and qualified to teach.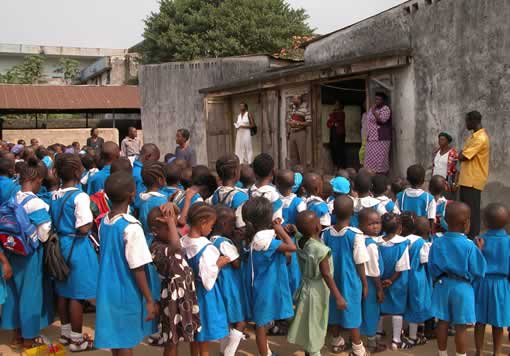 The Teachers Registration Council of Nigeria, TRCN, has said about 300,000 of the 700,000 teachers in Nigerian schools are not qualified to teach.
Speaking at the World Teachers' Day Symposium in Abuja on Wednesday organised under the theme: "Teaching in Freedom: Empowering Nigerian Teachers for the 21st Century Challenges", the Registrar and Chief Executive Officer of the council, Josiah Ajiboye, disclosed that 25,000 of the unqualified teachers are teaching in schools in Kano State.
However, he noted that through the collaborative efforts of the state government and TRCN through referral to Nigerian Teachers Institute (NTI), colleges of education as well as post graduate diploma in education, about 8,000 of the unqualified teachers in Kano have been made professional and qualified.
Mr. Ajiboye lamented that politicisation of education by political office holders as the major reason for the influx of unqualified teachers into the sector, adding that the relegation of teachers in Nigeria has a negative effect on the profession in the country.
"Teaching is a deliberate and comprehensive profession. It is not supposed to be an all comers affairs that politicians have turned it to. The major reason is political because governors want to please their people."
According to him, teachers are not motivated, saying "their promotions are usually delayed and where they are promoted, it is not cash backed," citing Oyo and Osun states that used to be leaders in public examinations but are now lagging behind due to poor motivation of teachers in those two states.
He said: "The aftermaths are continuous insecurity, under-development, retrogression, corruption, indoctrination, low technological advancement, economic insufficiency, cultism, mediocrity and students unrest among others."
Read also: NNPC: 5 Things Kachikwu Revealed In His Leaked Letter To Buhari
"We all know that South West is a leader when it comes to education, but recent performances in public examinations show that Oyo and Osun states are not doing well. We all know that some states owe teachers' salaries up to eight months."
He also lamented that teachers in the world suffered violence which affect their performance because they cannot be productive under such threat to their lives, adding that insecurity has also affected teachers in Nigeria, pointing out that over 611 teachers had been killed in the North-east since 2009 when Boko Haram terrorists' attacks started, while about 19,000 others have been displaced.
"In Nigeria, teachers of the Federal Government Girls College , Cross River State were assaulted by operatives of the Department of Security Services (DSS) for punishing a student and it was further alleged that they were flogged."
"The university had been under incessant terrorist attack which hampered academic activities. All these have forced many teachers in the region to flee for safety to other states and neighboring countries," he said
Justina Ibe, the Director of Education Support Services Department, in her speech said teachers have a crucial role to play in society as they are challenged with balancing the needs of the school, community and government with their personal goals and needs.
Read also: Senate fumes as Buratai shuns committee's invitation
"Teachers are indispensable in human capital development efforts of any nation as they are charged with the responsibility of transmitting organised learning experiences to learners," she said.
In his remarks, Sunny Echono, the permanent secretary of the Federal Ministry of Education, said teachers immensely contribute to the building students' characters to become ideal citizens, adding that teachers need to be protected from any restraints that interfere with their responsibilities to mould children to become leaders of tomorrow.
"Teachers need an environment that is congenial and inspiring," Mr. Echono said.
He reitrated that empowerment of teachers was critical to career success, noting that new teaching techniques and methods needed to be continuously updated.
"As key drivers of our education for change, we should learn to do the right thing at the right time and for the right people," he said.