Court fixes Nov. 2 to hear Patience Jonathan, Skye Bank Case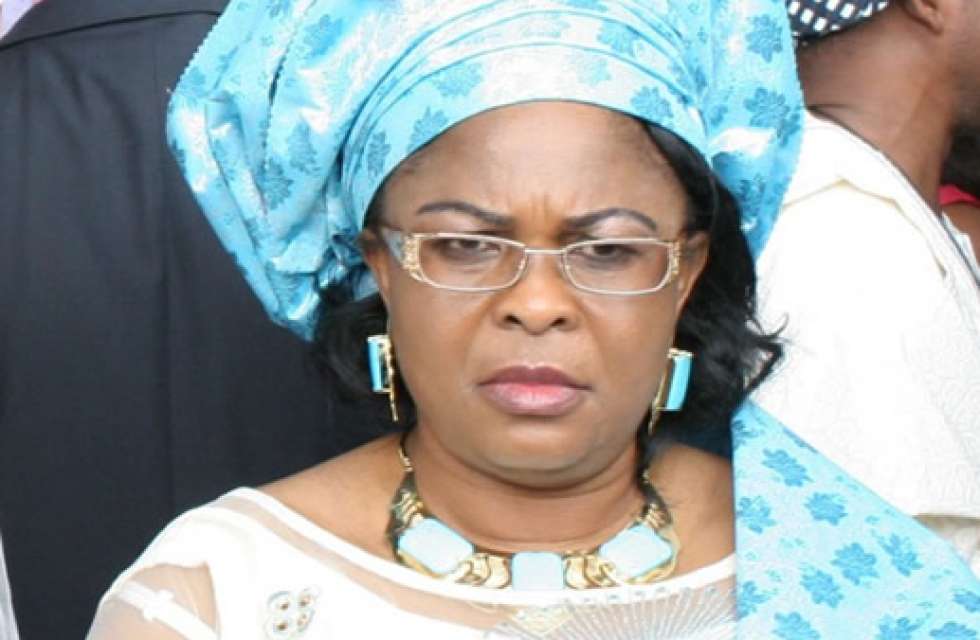 Federal High Court sitting in Lagos has scheduled a date for the hearing of the N200m fundamental rights enforcement suit filed by wife of ex-President Goodluck Jonathan, Patience, against Skye Bank Plc.
The case slated for 2nd of November includes other defendants in the court case are the Economic and Financial Crimes Commission and a former Special Adviser to ex-President Goodluck Jonathan on Domestic Affairs, Waripamo-Owei Dudafa.
Associated with Dudafa were four companies joined as defendants in the case.
The firms are Seagate Property Development & Investment Co. Limited; Globus Integrated Service Limited; Trans Ocean Property and Investment Company Limited and Development Company Limited; and Pluto Property and Investment Company Limited.
The ex-First Lady filed the suit as a complaint against the 'No Debit Order' placed by the EFCC on the bank accounts of the four companies resident in Skye Bank.
The four companies have been said to have a sum of $15.5m in their bank accounts, which the EFCC had frozen since 2016.
While investing Dudafa over allegations of money laundering, the EFCC had frozen Patience Jonathan's accounts.
However, Patience has maintained that the funds in the accounts of the four firms to are hers, despite she was not a signatory to any of those accounts.
READ ALSO: Lawmakers direct six banks to unfreeze Patience Jonathan's account
In an affidavit filed in support of the suit, a Sammie Somiari disclosed that Patience had requested help from Dudafa to open five bank accounts. But Dudafa opened one in Patience's name and the rest four in the names of companies associated to him.
Somiari stated that Dudafa had the 22nd of March, 2010 brought two Skye Bank officers, Demola Bolodeoku and Dipo Oshodi, to meet Patience at home to open five accounts.
However, he claimed that after the opening of the five accounts, Patience later found out that Dudafa opened only one of the accounts in her name while the other four were opened in the names of companies belonging to Dudafa.
Somiari added, "The applicant (Patience) complained about this to Honourable Dudafa, who, at his prompting and instance, promised to effect the change of the said accounts to the applicant's name; and to effect this change, Honourable Dudafa brought the said bank manager, Mr. Dipo Oshodi, who purported to have effected the changes. This was about April 2014."