EFCC to repartriate Dieziani for alleged money laundering offences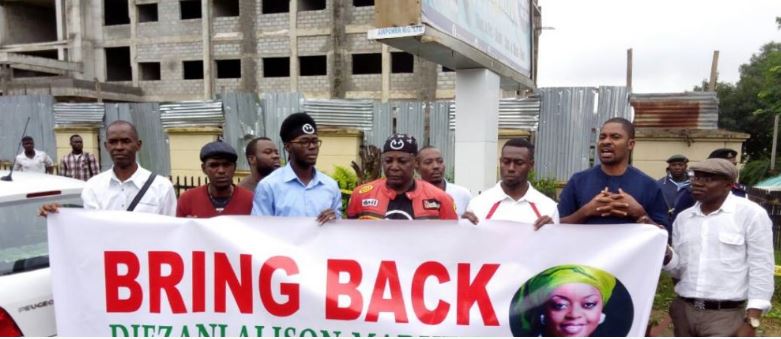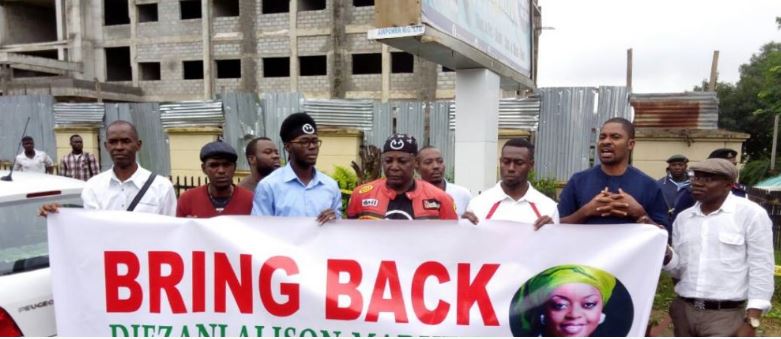 The Economic and Financial Crimes Commission has guaranteed that the Commission will deport a former Minister of Petroleum Resources, Diezani Alison-Madueke, from the United Kingdom, though the process may be time-consuming.
The Secretary to the EFCC, Emmanuel Aremo, made the disclosure while addressing protesters at the headquarters of the commission in Abuja on Monday.
The protesters, led by popular artiste, Charles Oputa, a.k.a. Charly Boy, stormed the EFCC headquarters, demanding the immediate deportation of Diezani to Nigeria to face charges levelled against her, for allegedly stealing billions of naira.
Aremo said, "We have an MOU with the British Government, we have bilateral agreements on how to repatriate citizens and that is being followed. The Ministry of Justice is taking steps and we are also taking steps but one thing I will let you know is that we are not relenting in our efforts."
The leader of the protesters, Charly Boy, also the convener of 'Our Mumu Don Do', said the protest had become vital because the Federal Government was only seizing properties and funds from Diezani without charging her to court for the alleged fraud and money laundering offences.
READ ALSO: Court orders permanent forfeiture of Diezani's N7.6bn
The musician added, "I am here to give support and ginger the youths who have finally decided to wake up from their docility and their slumber. We are here to force a discussion on this war on corruption. Is it only being fought on the pages of newspapers and why haven't we had a conviction so far and why haven't the guilty been punished so far?
"So, I am here to join the exceptional Nigerian youths to ask questions and hold the government accountable to the promises that have been made.
"If they cannot get a conviction for Diezani there (in London), let them bring her back home. Our eyes are on the Diezani matter and I am hoping that it won't be business as usual."
Another protester, Mr. Deji Adeyanju, said the EFCC should stop waiting for orders from the Presidency before doing what is necessary.
He said, "We came to tell the EFCC that we are demanding Diezani's extradition who is alleged to have stolen billions of dollars from the Nigerian coffers and we are saying if they do not extradite her and allow her trial to continue in the UK, it will be a slap on the wrist for her because what she is being accused of doing in the UK is a very minor offence."
Download Naija News App. Advertise with us. Send us enquiries and press releases.