Arewa youths demand Nnamdi Kanu's re-arrest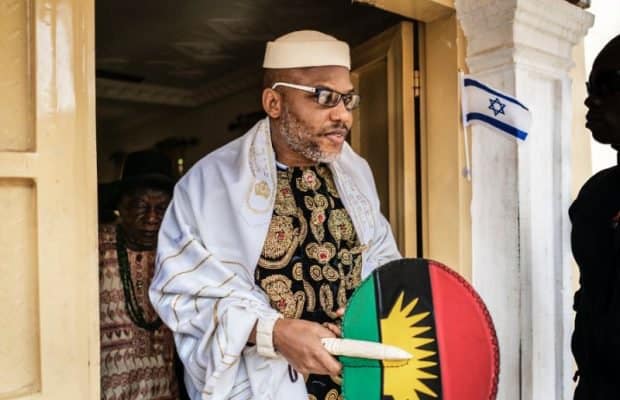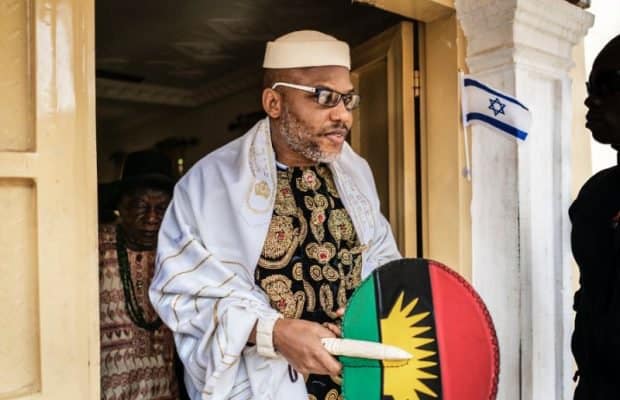 The Arewa Youth Forum (AYF) has demanded the immediate arrest of the IPOB leader, Nnamdi Kanu.
The national president of AYF, Ibrahim Gujung in a statement issued in Kaduna on Sunday, alleged that Kanu's activities were been done in violation of the terms of his bail release.
Gujung said Kanu's utterances warranted the quit notice issued to Igbo living in the northern part of the country.
READ ALSO: Buhari : Seven important things for presidential broadcast
The group blamed the federal government for failing to take action against the IPOB leader, despite the fact he has violated all the bail conditions for his release.
"As the umbrella organisation of all youths in the north, we are worried of the descend to regionalism by major actors in the country but the federal government is to blame," the statement read.
"Nnamdi Kanu has violated all his bail conditions but the judiciary has kept mute.
"The federal government on the other hand is allowing him to carry on as if he is operating a country with the Nigerian state.
"A character like Nnamdi Kanu should not be allowed to hold the country to ransom the earlier government act the better.
"We also want to use this opportunity to call on all those who, through their utterances or actions are doing what is threatening to dismember the country to desist from such, as we are better together as one indivisible country.
"We are of the belief that the federal government has the capacity to reign in all those threatening the cooperate existence of the country, the government must not fail in its duty in order."
The pan cultural group also asked expressed joy on the safe return of President Buhari, urging him to look into the issue of alleged cabals within his administration.
"We are happy to see that Mr President has improved tremendously and our prayer is that Allah (SWT) will continue to strengthen him, hear our prayers so that he would now have the strength to carry on with the work that Nigerians overwhelmingly mandated him to do for them in 2015 " the statement read.
"As critical stakeholders that have been praying and keeping vigil for your safe return, youths from the 19 northern states implore you to as a matter of urgency immediately send out the cabal that have been impeding the progress of your administration.
"This cabal that many referred as the hyenas and the jackals have been hindering men of goodwill in your administration from functioning properly including the Acting President Yemi Osinbajo and the earlier you send them away the better, before they derail your government."
Source: Naija News