Breaking News: President Muhammadu Buhari Is Back To Nigeria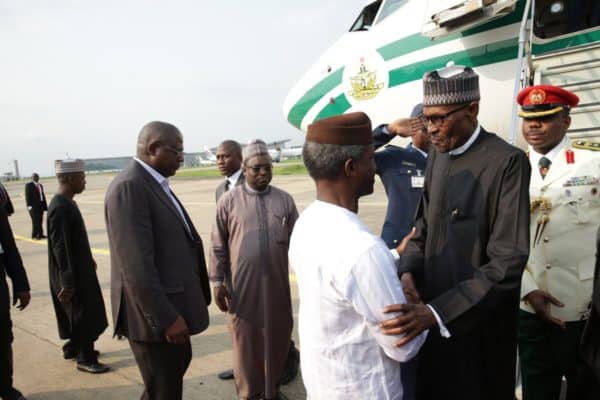 Nigeria News can authoritatively report that President Muhammadu Buhari is back in Nigeria.
The Presidential plane landed at the Presidential Wing of the Nnamdi Azikiwe International Airport, Abuja. 4.36pm.
He was received at the airport by vice-president Yemi Osinbajo.
The president did not inspect the guard of honour that was put in place for him but proceeded to the Presidential villa immediately he landed.
President returned to Nigeria after spending 102 day of medical vacation in the United Kingdom.
President Buhari left the Nigeria on May 7, this year, after handing over power to Vice President Yemi Osinbajo, who has functioned as Acting President since then.
Source: Naija News