FG appoints 21 new federal permanent secretaries (FULL LIST)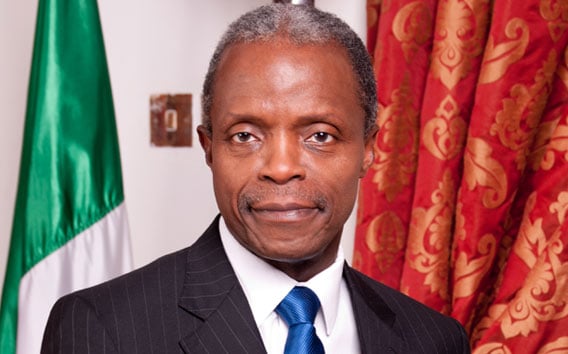 The Acting President, Yemi Osibanjo, has approved the appointment of 21 Permanent Secretaries in the Federal Civil Service.
This was made known in a release signed by the Head of the Civil Service of the Federation, Winifred Oyo-Ita.
The new appointees were selected after a rigorous interview process.
The statement further said that their portfolios will be announced in due course.
The list of the successful Federal Permanent Secretaries and their states of origin are as follows:
S/N PERMANENT SECRETARY STATE OF ORIGIN
1. EHURIA GEORGINA EKEOMA – ABIA
2. AKPAN EDET SUNDAY – AKWA IBOM
3. ANAGBOGU IFEOMA NKIRUKA – ANAMBRA
4. WALSON-JACK DIIARAU DIDI ESTHER – BAYELSA
5. GEKPE GRACE ISU – CROSS RIVER
6. ALIBOH LEON LAWRENCE – DELTA
7. UWAIFO OSARENOMA CLEMENT – EDO
8. FOLAYAN AYODELE OLANIYI – EKITI
9. OSUJI NDUBISI MARCELLINUS – IMO
10. MU'AZU ABDULKADIR -KADUNA
11. SULAIMAN MUSTAPHA LAWAL – KANO
12. ABDULLAHI ABDULAZEEZ MASHI – KATSINA
13. ADEBIYI BOLAJI ADEKUNLE – LAGOS
14. IBRAHIM MUSA WEN – NASARAWA
15. ODEWALE SAMSON OLAJIDE – OGUN
16. ADESOLA OLUSADE – ONDO
17. ADEKUNLE OLUSEGUN ADEYEMI – OYO
18. NABASU BITRUS BAKO – PLATEAU
19. EKARO COMFORT CHUKUMUEBOBO – RIVERS
20. UMAR MOHAMMED BELLO – SOKOTO
21. ADUDA GABRIEL TANIMU – FCT