NANS appeal FG to vaccinate students against Hepatitis
The National Association of Nigerian Students (NANS), has called on the Federal Government to screen and vaccinate Nigerian students against hepatitis B.
The World Health Organisation (WHO) has dedicated July 28 every year as World Hepatitis Day, with a view to eradicating the disease by 2030.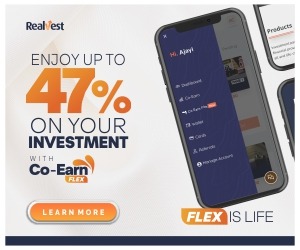 According to the News Agency of Nigeria, NANS' Director of Health, Mr Chukwu John, urged Nigerian students to go for testing, practice safe sex and avoid sharing of needles and blades, in a statement on Friday in Abuja.
Read also: Obamacare Beats Trump again at US Senate
He urged Nigerians to kick against and eradicate unhealthy cultural and traditional practices and maintain personal and environmental hygiene.
He said that with documented national prevalence rate of Hepatitis B as high as 11to 15 per cent, makes Nigeria one of the highest in the world with over 20 million cases.
"I want to call the attention of the Federal Government to the prevalence of hepatitis B.
"Studies have shown that over 300 million people have chronic liver infections globally and about 600,000 people die annually from acute or chronic complications of Hepatitis B.
"Hepatitis B is hyper-endemic in Nigeria and may be the highest in sub- Saharan Africa.
"Moreover, the dangerous thing is that less than five per cent of those living with hepatitis B know they have the disease,'' he said.
Read also: Boko Haram: NNPC Unsure of the Release of Abducted Staff
John said that hepatitis B was three times more infectious than HIV/AIDS, adding that its national prevalence was three times more than that of HIV/AIDS and diabetes.
He said that the disease should be treated as health emergency and fought with same manner guinea worm, ebola, and polio were fought in order to ensure complete eradication.
"Some risk factors for hepatitis B include unsafe sexual practices, sharing of needles and blades, homosexuality, living with someone who has chronic hepatitis infection.
Read also:School teacher charged to court for defaming Saraki on Facebook
"Others are exposure to human blood, dangerous and unhealthy traditional practices like scarification marks, female genital mutilation among others, low socio-economic status and unhygienic practices,'' he said.
The director commended the Minister of Health, Prof. Isaac Adewole and the Federal Ministry of Health for the successes recorded in tackling polio and meningitis.
Source: Naija News