We have no Apologies for ASUU -Gov. Yahya Bello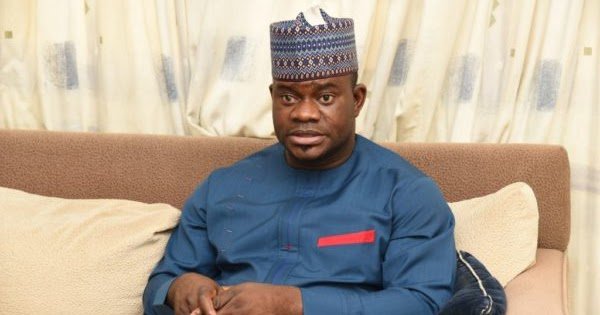 Kogi State Governor, Alhaji Yahaya Bello, has disclosed that he proscribed the state university chapter of the Academic Staff Union of Universities because the association had turned itself into an opposition political party.
Bello divulged this to State House correspondents on Wednesday night sequel to a meeting of the Nigerian Governors Forum at the Presidential Villa, Abuja.
He said, "ASUU came up with several other bodies with certain demands. Some predated my administration and to the best of our judgment as an administration, we were able to meet up to 90 per cent of these demands.
READ ALSO: FG Restores CRK, IRK as Separate Subjects
"In a collective bargain, both parties should shift ground. The way and manner the ASUU Kogi State University Chapter was going about it, it is more or less like a political party that was in opposition. Apparently, there are certain forces from certain areas that were pushing (the members). That wouldn't be my concern. But my concern particularly is that certain demands put forward, among which is salary, have been paid fully.
"The institution has been on strike for almost seven months now. Government owed you seven months; government has paid you seven months among other demands."
Though the implication of his action at the national front was pointed out, the governor expressed he had no apologies for his action.
"The most important thing is that Kogi State University belongs to Kogi State and it is the future of our children; that is what we are concerned about.
"As long as that is assured and we can protect that, I don't think we have any apology for taking that decision".