House Of Rep Summons Goodluck Jonathan Over Malabu Oil Deal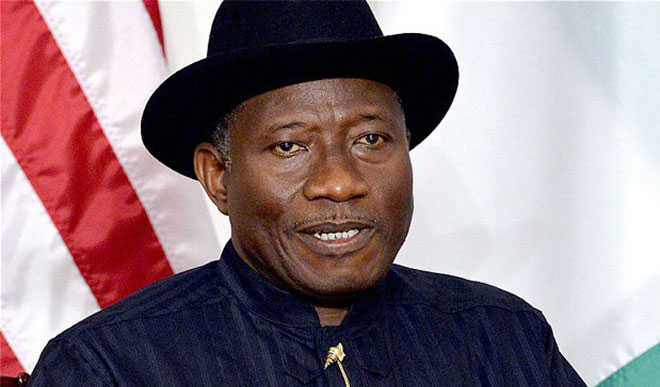 The house of representatives ad hoc committee probing the award of oil prospecting licence (OPL) 245 to Malabu Oil and Gas has asked ex-President Goodluck Jonathan to testify in the ongoing investigations.
The committee said it is important that evidence should be taken from Goodluck Jonathan in order to ensure "thoroughness, natural justice and fair play".
The committee disclosed in a statement that it had conducted an extensive investigation into the OPL 245 saga and that it was drawing to a close.
Read also: Magu: Senators declare war against Osinbajo
The statement read, "Mr Jonathan was the president at the material time the ministers brokered the deal that led to the allegation of $1bn diversion of funds".
"Mr Jonathan's name features in the proceedings initiated by the public prosecutor of Milan in Italy;
"A UK court judgment in relation to an application to return part of the money being restrained, castigated the Jonathan administration as not having acted in the best interest of Nigeria in relation to the 'deal';
"Accordingly, pursuant to the provisions of the constitution, the committee has decided to request that former President Goodluck Jonathan gives evidence as to his role in the matter."
Read also: Court Dismisses Patience Jonathan's Suit Against EFCC, Imposes Fine On Her.
Razak Atunwa, chairman of the committee, while responding to questions on the clarifications sought from Jonathan, said the former president was at liberty to make a written submission to the committee or otherwise.
Atunwa also said the former president's response would determine the next line of action to be taken.
"The proper thing is that the committee has taken a decision that he must give evidence," he said.
"Section 89 of the constitution requires that we ask for the evidence; we've asked him for evidence and he must give evidence, we have asked him to give his response and submission.
Read also: Dino Melaye: Why Is Magu Still EFCC Boss Despite Rejection By Senate?
"A matter entirely for him is, he may desire to send us a written submission, and we consider every written submission. We take it one step at a time.
"The normal proceeding for a committee hearing investigating such matter is to take a written submission and whatever comes out of that will have to be decided at the committee level.''
The lawmakers started focusing on Jonathan after Buzzfeed, an American news website, reported that Jonathan benefitted from the sale of the oil block.
Read also: Malabu Oil Deal: Jonathan replies goverment on bribe allegation
In April, Atunwa said the lawmakers were considering inviting Jonathan to assist in their inquiries.
"The committee is aware of recent information that has come to light, both nationally and internationally, indicating that former president Goodluck Jonathan may have been complicit in the controversial OPL 245 deal," Atunwa had said.
"These facts have firmly placed former president Jonathan on the committee's radar. The committee believes that former president Jonathan may well be in a position to assist it with its inquiries."
Read also: Protesters Biesiege EFCC Headquarters Ask Magu To Resign
TheCable reported that Jonathan has since denied the allegation that he benefitted from the deal, saying it was struck before he became president.
The sale of the block, which is considered as one of the most lucrative on the continent, has been replete with allegations and lawsuits.
Read also: Malabu Scandal: Jonathan allegedly took $200 million bribe
In the deal finally consummated in 2011, only $210 million of the $1.3 billion paid by Shell and Eni for the block went into federal government coffers as "signature bonus".
The rest was paid to Malabu Oil and Gas, mainly owned by Dan Etete, who, as petroleum minister in 1998, had awarded the lucrative licence to himself.
Read also: Common sense should have shown slanderers that I am not involved in Malabu oil – Jonathan
The sale to Malabu was nullified by Obasanjo in 1999 and assigned to Shell — without a public bid.
Ownership was suspiciously reverted to Malabu thereafter, leading to legal action by Shell who later resorted to negotiating directly with Etete after Jonathan assumed office in 2010.
A year later, the $1.3 billion deal was struck, with Malabu getting $1.1 billion from Shell and Eni to its transfer ownership, while the signature bonus was paid to Nigeria.
Download Naija News App. Advertise with us. Send us enquiries and press releases.