Release Nnamdi Kanu now, Soludo, Utomi, others blow hot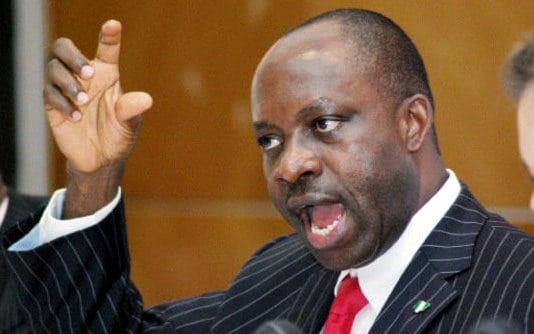 Stakeholders including Charles Soludo former Central Bank Governor, Pat Utomi and others have demanded that the federal government release Biafra agitator Nnamdi Kanu.
The Igbo leaders led by Soludo visitd Indigenous Peoples of Biafra (IPOB) on Tuesday, February 28 under the umbrella of Nzuko Umuna, a coalition of Igbo group.
Soludo called on President Muhammadu Buhari and the federal government to release Kanu and his colleagues.
Kanu and three others Benjamin Nwabugwu, David Nwawuisi and Chidiebere Onwudiwe are facing trial bordering on treasonable felony, mismanagement of an unlawful society and concealing of goods in a container.
They are currently being held at the Kuje Prison in Abuja after three different court have ordered their release.
But Soludo while speaking said that Kanu and his co-accused are prisoners of conscience.
He also said Kanu and other defendant deserved to be engaged in a meaningful dialogue and not incarceration.
Also speaking Pat Utomi, a renowned economist said arresting and detaining Kanu and his colleagues those not solve a problem.
Utomi said: "How can you have a secret trial of a citizen in a democracy in a matter that is so civil."
"This has no basis and should not even be heard."
He also said the group, Nzuko Umunna will address the issue of Kanu's incarceration locall and internationally.
"We will internationalized this issue if need be," Utomi said.
Source: Naija News