Visa Ban: UK Varsities Hit With Low Revenue As Nigerians Turn To Canada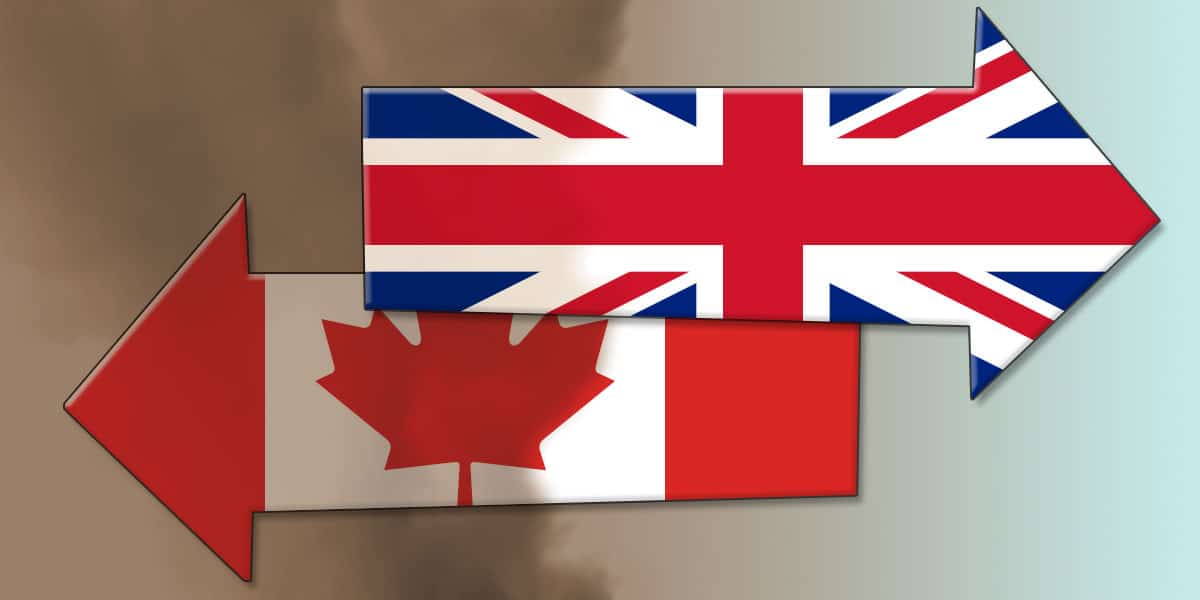 Most of the universities in the United Kingdom have witnessed a decline in international student admissions, including from Nigerians, due to the British government's policy on dependent visa bans.
Recall that the dependant visa ban policy, introduced by the UK Home Office under the dismissed interior secretary Suella Braverman, takes effect from January 2024, restricting Nigerians and other migrants from bringing family members.
British High Commissioner to Nigeria, Richard Montgomery, explained in June that the policy aimed to prevent strain on the housing infrastructure of the British economy and manage the influx of migrants.
In light of the aftermath of this policy, universities and business schools reported their inability to meet the admission targets for 2024, as disclosed in a report from the Chartered Association of Business Schools (CABS) Annual Membership Survey.
The report said: "In what appears to be an early signal of the impact of an important change to UK visa policy, nearly half (44%) of the country's business schools are reporting that they will miss their non-EU recruitment targets this year.
"When reporting on performance against non-EU recruitment targets for the 2023/24 academic year, nearly three in ten responding institutions (29%) said they had either significantly or moderately exceeded their goal. Another 27% said they had met their recruitment target.
"But the remaining 44% said that they fell short of their recruitment goals, of which 22% reported being "significantly below" their target enrolment.
"The survey report adds: 'There is significant variation in the results by level of study for non-EU international enrolments, as at undergraduate level nearly half of the schools either significantly or moderately exceeded target compared to one-third of schools at postgraduate level.
"At postgraduate level nearly 50% of schools reported recruitment that was either significantly or moderately below target for non-EU international students, compared to 21% at undergraduate level.'
"Survey respondents reported that they were seeing some of the most significant increases in non-EU enrolment from India, Pakistan, and Ghana.
"All these countries had more business schools seeing increases in enrolments for the new academic year than decreases.
"Growth in enrolments from Nepal and Saudi Arabia were also cited by several schools. None of the schools cited decreases in enrolments from Nepal, Pakistan and Saudi Arabia."
Affected by the dependant visa restriction policy, the report disclosed that Nigerians and Chinese have reduced their admissions to British universities, saying "the most frequently cited countries for declining enrolments were China and Nigeria, which could suggest a reversal in the growth in recruitment from these key countries in recent years."
Canada and Australia are reaping the benefits of the UK's dependant visa ban, as revealed in the report. The number of international students, particularly from Nigeria and China, seeking admission for Master's in Business Administration (MBA) programs in the UK has dwindled.
The report suggests that these students are now turning to Canadian and Australian universities, which are perceived as more welcoming to migrants. In May 2023, the British government announced the restriction on international students bringing dependants, effective from January 2024, except for those in postgraduate programs with a research focus.
According to the Home Office, nearly half a million student visas were issued in 2022.
---
---
© 2023 Naija News, a division of Polance Media Inc.