I Was Not Aware There Was Scarcity Of Cash During Naira Redesign Policy – Regina Daniels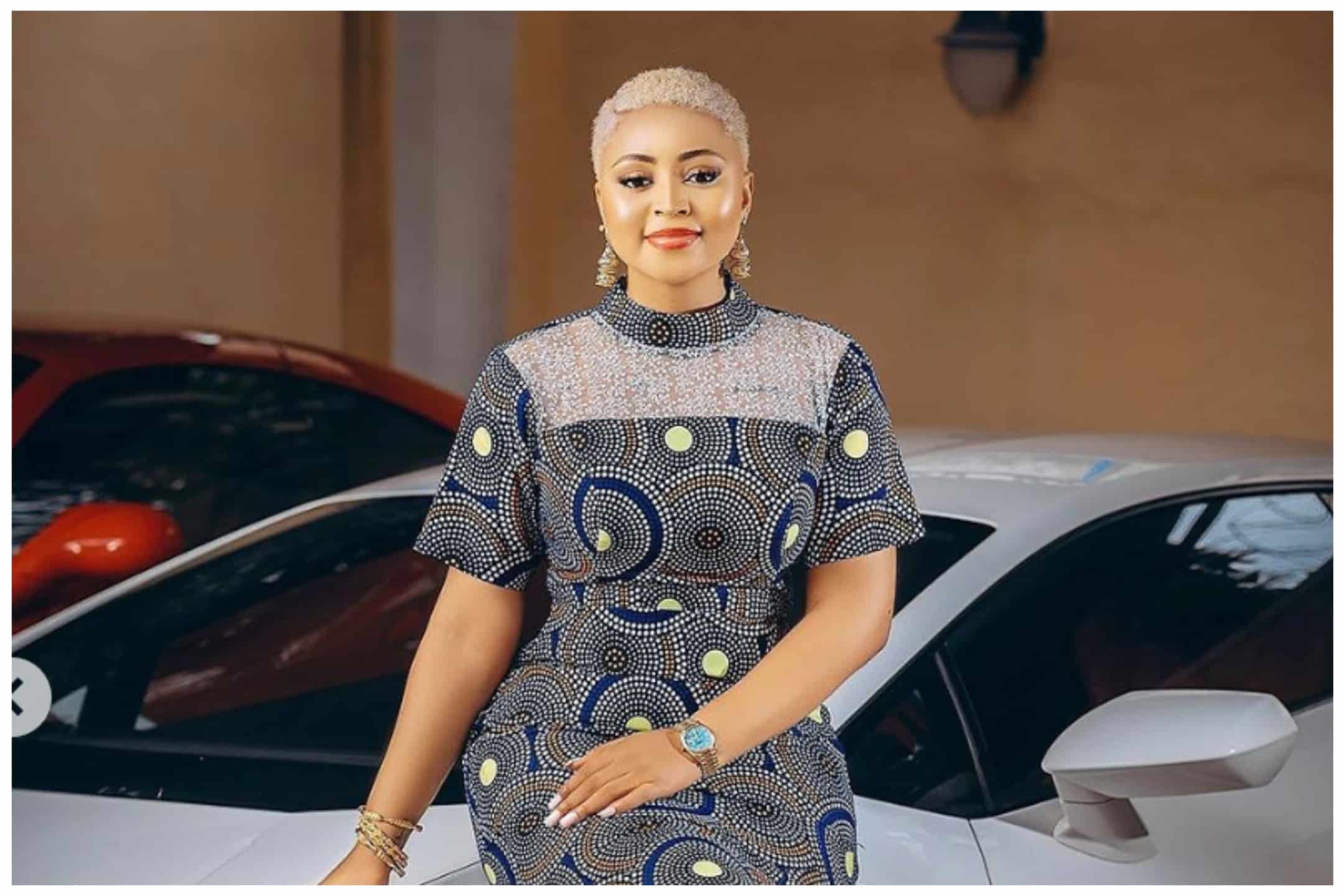 Nollywood actress cum wife of Nigerian billionaire, Regina Daniel, has claimed she was unaware of the Naira scarcity during the Naira Redesign Policy by the Central Bank of Nigeria.
Naija News recalls that the CBN had, in a bid to implement the cashless policy, redesigned the N200, N500 and N1000 Naira notes.
The policy generated outrage among many Nigerians, especially as the newly redesigned notes were unavailable during that period, and the old notes were not accepted for business transactions.
Also, during the period, many Nigerians could not access their money in banks, which negatively affected businesses.
Amidst the Naira scarcity, Regina Daniels took to her Instagram page to flaunt a bunch of new Naira notes, gifted to her by her husband, Ned Nwoko, infuriating many Nigerians.
Addressing the backlash in an interview with BBC Pidgin, the movie star said she was unaware of the Naira scarcity that trailed the redesign of some banknotes.
Regina acknowledged that she failed to see the hardship that followed the redesign from other people's perspective until she posted the Naira notes online.
She said, "Personally, I don't use cash to buy anything at all, infact I don't hold cash, so during that cashless policy, I was not even aware that there was such policy, because I don't use cash. So I did not really see it from other people's perspective that there was a crisis in the country, until I posted.
"I told my husband then to send me some cash because I wanted to buy food at a location. So, he sent the cash and I made a Snapchat and posted it. When I started seeing people's reactions, I was surprised until I was told of the cashless policy.
"After seeing how people reacted to it, I had to delete the post. But that time I really felt bad because people won't understand that I did not really know."
---
---
© 2023 Naija News, a division of Polance Media Inc.