I Am Ashamed To Disclose Where I Work In Public – INEC Staff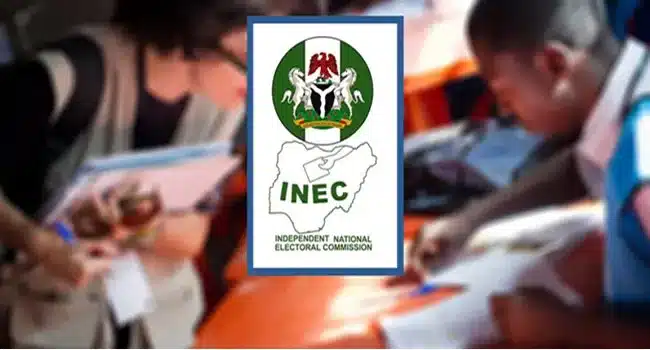 A senior staff member of the Independent National Electoral Commission (INEC) has said that he is no longer bold enough to disclose that he works with the electoral body.
The INEC staff who identified himself as  Samson told The Whistler that his mother warned him to remain vigilant and avoid getting ambushed by aggrieved Nigerians.
However, he stated that he did not take his mother's words seriously until he was humiliated at a drinking joint.
According to him, the outcome of the 2023 general elections would continue to paint the image of INEC black for a long time.
He lamented that he now talks less especially when he is with strange people.
He said, "I didn't take my mother's statement seriously until I was humiliated at a drinking joint around Ogui road in Enugu yesterday. Somebody was shaking hands and asking us to introduce ourselves. It was in a relaxed environment. When I told him I work for INEC, he refused to shake my hands. His mood just changed. He said I was among those that put Nigeria in depression. I now talk less, especially when I am with strange people."
Samson said he later asked his mother what she meant in telling him to be careful.
According to him, "She said people believed that their votes would count with the way INEC promoted electronic transmission of results.
"But INEC went ahead to announce results without electronic transmission, and asked aggrieved parties to go to court to spend their hard-earned money.
"Aside the Nigeria Police, I think INEC is the next institution that has attracted people's wrath to itself and to its staff members.
"If justice is seen to have been destroyed, INEC would still be seen as the architect of the nation's electoral system. I must say that the blame should also go to the politicians and Nigeria's law-enforcement agencies.
"If they didn't aid whatever happened, it would not have aggravated to this extent. Again, many INEC workers lost their lives or got injured by refusing to bend. Some were forced to obey wrong orders by their superior, and also to save their lives."
---
---
© 2023 Naija News, a division of Polance Media Inc.