'It Is Delusional To Think Military Coup Will Put Peter Obi In Power' – Reno Omokri Tackles 'Obidients'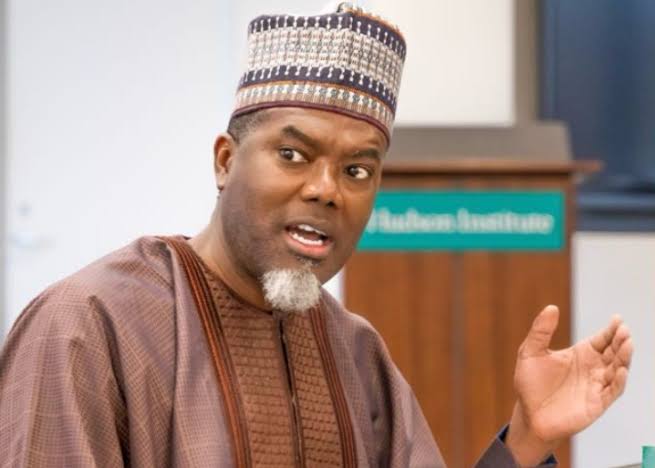 Former Presidential aide, Reno Omokri, has tackled supporters of the Labour Party (LP) presidential candidate in the 2023 election, Peter Obi, over the call for a military coup.
In the wake of the Niger and Gabon coup, some Nigerians have linked it to the outcome of the 2023 election being challenged at the Presidential Election Petition Tribunal (PEPT) by Peter Obi and Peoples Democratic Party (PDP) presidential candidate, Atiku Abubakar.
Naija News reports that in a post via Twitter, Reno said the actions of LP supporters thinking the military coup will put Obi in power are not only treasonous but also delusional.
The political activist averred that the ongoing detention of the Indigenous People Of Biafra (IPOB) leader, Nnamdi Kanu, would have taken a different turn if it was a military regime.
He also noted that the Biafra successionist movement would be dealt with rather than the current middle-of-the-hand approach.
He tweeted, "To those Obidients calling for a coup and thinking that their envisaged coup will put Peter Obi in power, not only are your actions treasonous (I don't know why President Tinubu is tolerating it!), it is also delusion.
"ESN and IPOB have killed several soldiers. That is one of the reasons why Nnamdi Kanu is being held in custody. The only reason Nnamdi Kanu is being treated like he is is because we have a democratically elected civilian administration. If you get your evil wish and what you are looking for happens (God forbid), Nnamdi Kanu will definitely get a very different experience. Because the Nigerian Army, whose soldiers died at the hands of ESN/IPOB, will not be as forgiving as the civilians in power.
"In addition, the Biafran secession movement will be dealt with with a brutal, heavy hand rather than the current middle-of-the-road approach.
"So, if I were you, I would be very careful about flippantly calling for a coup. We all will suffer it. But certain people now calling for it will suffer more than others.
Story continues below advertisement
"Therefore, think before you speak and act. Don't act and speak, then think. If your leader, Peter Obi, knows what is best for him, he would urge his followers to control their words at this sensitive time for Africa"
---
---
© 2023 Naija News, a division of Polance Media Inc.