Okada Riders In Cameroon Protest Fuel Subsidy Removal In Nigeria, Blame Tinubu (Video)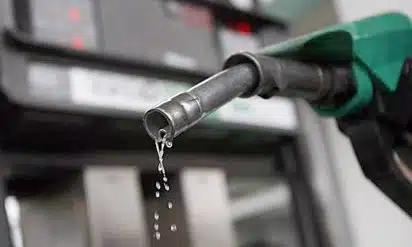 A viral video on the internet has shown some commercial motorcyclists popularly called Okada riders in Garoua, Cameroon protesting the effect of the fuel subsidy removal in Nigeria on their businesses and the price of petrol in their country.
The okada riders who spoke in a mixture of Fulfulde and French languages were heard criticizing President Bola Tinubu for removing fuel subsidy as they expressed their displeasure with the development.
Earlier reports had suggested that the fuel subsidy removal in Nigeria has led to an increase in the price of petrol in neighboring countries that also get their fuel from the country.
The viral video has further buttressed the viewpoint in Nigeria that a significant portion of the supposed petrol subsidy funds are utilized to bolster the economies of neighbouring countries.
See the video as shared on Twitter by EON Intelligence.
Fuel Subsidy Removal Is A Litmus Test For Tinubu – APC Vice Chairman
The North-West Vice Chairman of the All Progressives Congress (APC), Salihu Lukman has submitted that how the fuel subsidy removal regime is managed would be a litmus test for the administration of President Bola Tinubu on its commitment to fulfilling its campaign promises to Nigerians.
He added that the issue of fuel subsidy removal will also test the APC in terms of how it can innovate, bring up new initiatives to courageously unite Nigerians to radically reform, modernize and move the nation forward.
Lukman made the observation in a statement he titled; "Nigerian democracy and the challenge of governance" made available to newsmen in Abuja on Tuesday.
The former Director General of APC Progressive Governors Forum (PGF) said the fuel subsidy removal is a decision on whether Nigeria wants to continue spending its revenue on subsidy removal which benefits a few or make a bold and courageous decision on repositioning the country's economy.
He however stressed the need to engage and build citizen confidence in supporting the policies of the government.