Why I Got Divorced After 25 Years Of Marriage – Nollywood Actress, Shaffy Bello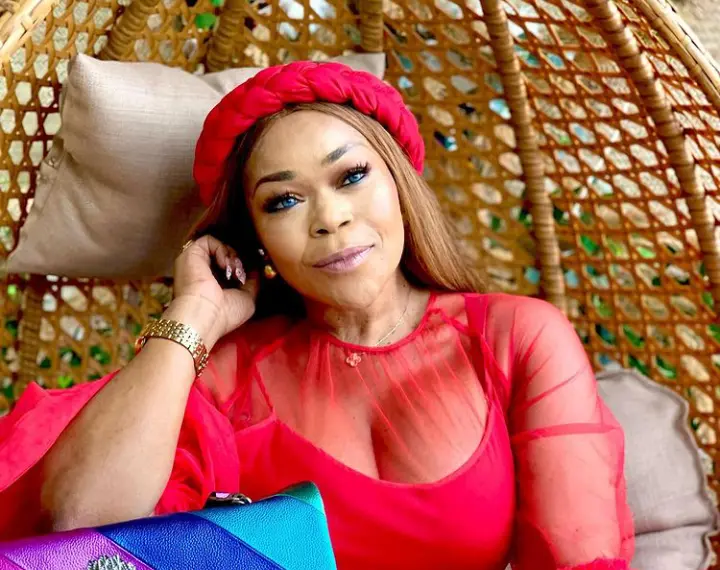 Nollywood actress,  Shaffy Bello has disclosed the reason she got divorced after 25 years in marriage.
According to the thespian, she walked out of her marriage because it was a long distance union as her estranged husband, Akinrimisi is based in the United States.
The actress disclosed this in a chat with popular media personality Chude Jideonwo.
She explained that her ex-husband was a good father to her children but she wanted more.
The mother of two disclosed how difficult it was to travel back and forth just to see him.
She said the long distance didn't help her marriage, so she settled for divorce.
The mother of two said: "He [my ex-husband] was a good father to his children. But I got to a place where I wanted more. And I would always travel back and forth. But I knew at a point that if I really want this, it came with a sacrifice.
"It wasn't a sacrifice of marriage, but then he being there [USA] and the distance didn't help."
She said it was difficult for her to cope with the situation, so she chose divorce.