Abia State Governor, Otti Halts Transport Levies For Commercial Drivers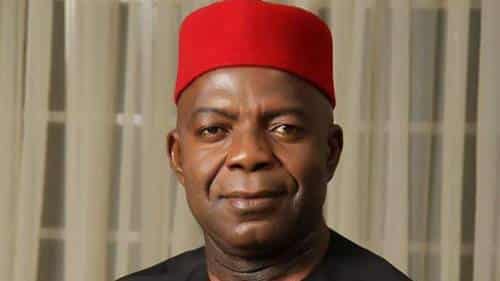 Abia State Governor, Alex Otti, has put an end to all transport fees charged on commercial drivers in the state.
This decision was announced in a statement released by the governor's special adviser on Media and Publicity, Ferdinand Ekeoma on Wednesday.
The suspension aligns with Otti's campaign commitment to revamp the state's revenue collection methods and eradicate all forms of coercion, intimidation, and harassment faced by motorists.
Ekeoma's statement reads, "The governor has ordered the immediate suspension of all types of transport levies imposed on Tricycles (Keke), Buses, taxis, and other commercial vehicles operating on Abia roads by the state government.
"This suspension is effective immediately and will stay in place until the government reviews these levies and announces its plans for an orderly and transparent collection of such transport fees. This method should prevent coercion, intimidation, and infringement of the rights and privileges of Abia residents."
According to the government, the current collection approach is outdated and detrimental to the lives of the people and the state's economic welfare, which is why it cannot continue.
The governor, in view of this decision, has instructed everyone involved, directly or indirectly, to cease their actions immediately or face legal consequences.
Security agents have been briefed and directed to apprehend and bring to justice anyone found violating this directive.