No Excuses – Tinubu Makes Fresh Promise To Nigerians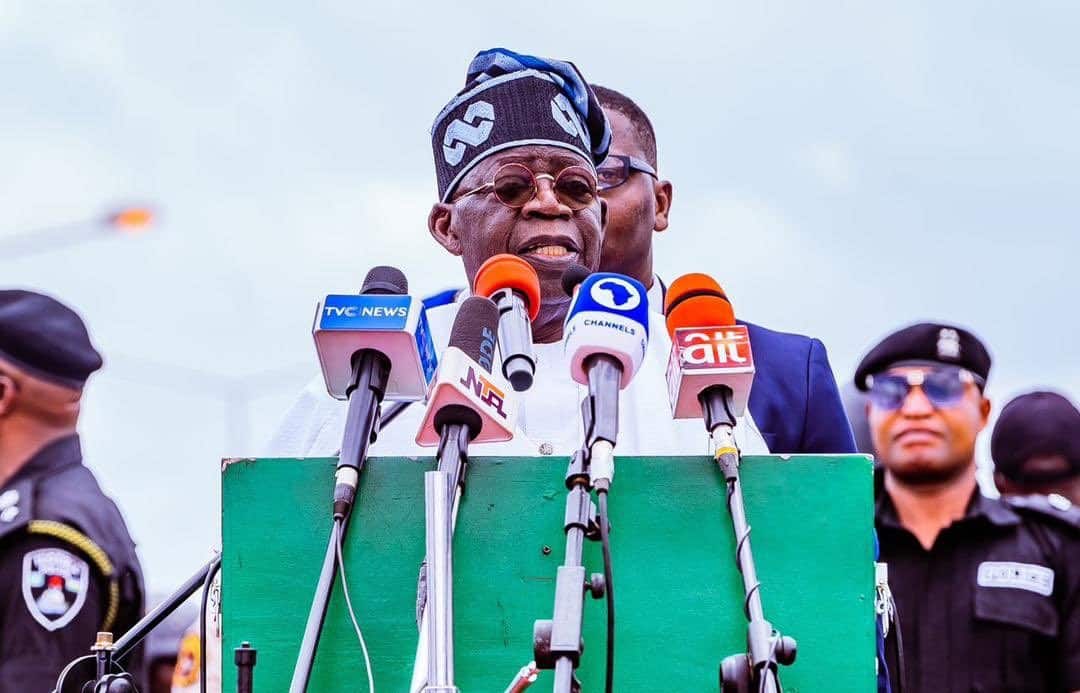 The President-elect of Nigeria, Asiwaju Bola Tinubu has made a fresh promise to Nigerians ahead of his May 29 inauguration.
Speaking on Sunday in Abuja at the presidential inauguration banquet/gala night at the State House Conference Center, Tinubu promised that he won't give any excuses to the people of the country.
He said he would live up to the expectations of the people and confront any challenges his administration might encounter.
"No excuses. I will live up to all expectations," Tinubu declared.
The President-elect stated that there is no need to pity him because he asked for the job.
According to him, "To the many Heads of State present here, our brothers and sisters, celebrating with us, I thank you, but I want to say clearly for us to take away, what lessons has Nigeria democracy taught the rest Africa, if not the whole world.
"Resilience, determination, courage, love in diversity, though our tongues and tribes differ. By tomorrow afternoon, my predecessor is heading to Daura, on the border with Niger, but I have told him not to worry, he will still get a knock on his door. No matter how short a man is, he will see the sky. I will still be able to find him when I need his help.
"Here is a country that has stumbled a number of times, but has never faltered. We can be squeaky like old mama's car, but we will never break apart. We are just a unique country.
"We must fight corruption, poverty, inconsistencies in policies and many other problems confronting us, but don't pity me, I asked for the job, I campaigned for it, no excuses, I will live up to the bill, I promise you."
Earlier at the event, the First Lady, Aisha Buhari, in the company of Tinubu, incoming First Lady, Remi Tinubu, Vice President-elect, Kashim Shettima, and his wife unveiled a book titled "Renewed hope, Greater together".