Taiwo Awoniyi To Equal Record Against Arsenal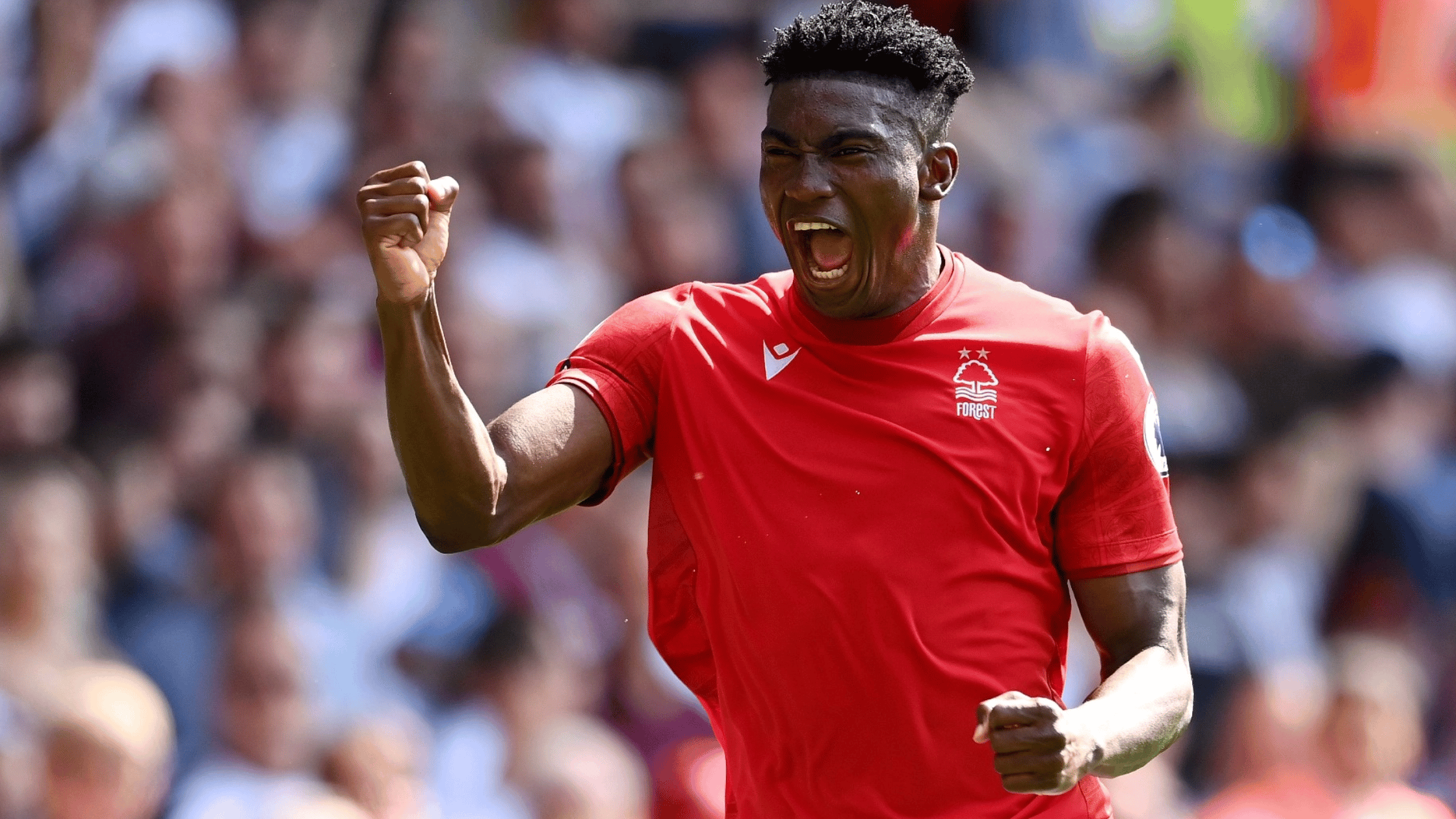 Nigerian in-form striker Taiwo Awoniyi will strive to join the select group of players who have scored in three straight Premier League games for Nottingham Forest today, May 20.
At 5:30 PM today, Nottingham Forest will continue their fight to survive relegation when they host Premier League title contenders Arsenal at the City Ground. When that meeting happens, the home team will be heavily depending on Taiwo Awoniyi who has been unstoppable in the last three games.
The Nigerian forward has been in superb form ever since he fully recovered from a groin injury that sidelined him for two months and prevented him from playing in nine games.
The 25-year-old has nine goals for Nottingham Forest this season after scoring twice in back-to-back games against Southampton and Chelsea. He will just be the third player in the club's history to score in three straight Premier League games if he sees the back of the net against the Gunners later today.
Before now, only Danilo and Dougie Freedman have scored in three successive Premier League games for Forest. Danilo achieved this feat this season while Freedman was the first to do so since 1999.
Awoniyi will attempt to score his tenth goal of the season against Arsenal to join these two players. The Nigeria international shares the club lead in goals scored so far this season with Brennan Johnson (8 goals).
Forest, who are fighting for their Premier League survival with two games remaining, are in 16th place with 34 points, three points above the relegation zone, and will be depending on the Nigerian to end their losing run of four games against Mikel Arteta's team.