Tinubu Right To Back Akpabio, Jibrin To Lead 10th Senate – Yakasai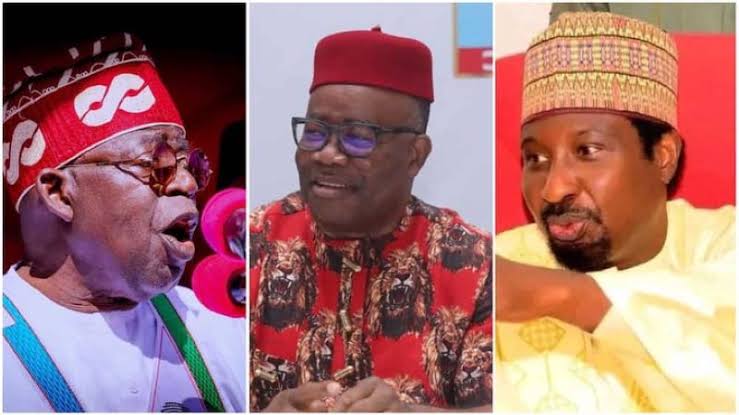 Elder statesman, Tanko Yakasai has commended the President-elect, Asiwaju Bola Ahmed Tinubu, over the choice of Senator Godwill Akpabio to emerge as the 10th Senate President.
He said Akpabio and Senator Barau Jibrin are fit, experienced, and qualified to be the next Senate President and Deputy Senate President, adding that the combination of the two lawmakers will take the leadership of the Senate to greater heights.
Speaking with PM News on Monday in Kano, Yakasai said there is nothing wrong with Tinubu showing interest in who should emerge as the leader of the National Assembly, stressing that Akpabio's choice serves as compensation to the South-South for their unalloyed support to the APC during the 2003 elections.
Yakasi said Jibrin's choice as the next Deputy Senate Presidency showed that Tinubu and the APC leadership have expressed appreciation to the North West over their unalloyed support to the party during the last elections.
He described Tinubu as an experienced politician, pointing out that his interest in the National Assembly leadership stemmed from his desire to get like-minds who will help him in the project of building a better Nigeria.
He said: "Don't forget that Tinubu as a former two terms Governor and also a former Senator himself, knows what he is doing. Therefore, the choice of Akpabio and Barau Jibrin was not done for him to have a team that will be by his side in running the affairs of his government.
"Yes, there are indeed other regions who are gunning for the Senate Presidency, but did they support APC during the presidential elections? Did they have the required political pedigree in maintaining the party's strength and support even beyond 2023? I doubt it much!
"The Red Chamber is very critical to the success of running any government. The senators decide who becomes what in any government through the screening of the appointees. Therefore, the President needs somebody that he will trust to help him as Senate President.
"The designers of Nigeria and American constitutions made it mandatory and legal that the Senate, not even the House of Representatives, has the powers to scrutinize and determine who is appointed to every political office in the countries."