Hilda Baci Shatters Guinness World Record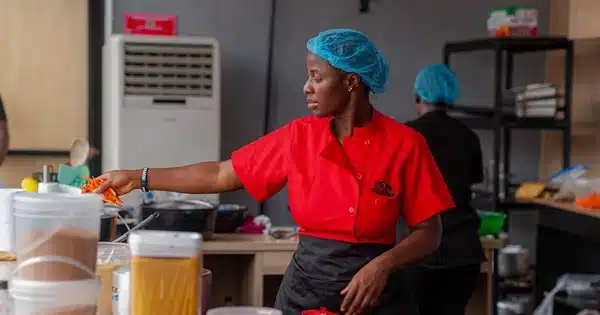 Famous Nigerian chef Hilda Baci, on Monday morning, broke the Guinness World Record for 'longest cooking time' by an individual.
Naija News reports that Hilda, 27, broke the record after she surpassed Indian chef Lata Tandon, who set a Guinness World Record for cooking for 87 hours and 45 minutes non-stop in 2019 to become the new "Guinness World Record" holder.
The Akwa Ibom-born chef shattered the record on Monday, May 15, at 7:45 am
Recall that she started cooking on the 11th of May and intends to cook for 96 hours to set a new record.
The project, tagged "Cook-a-thon," gained the support of many Nigerians, including politicians and celebrities.
The Vice president of Nigeria, Yemi Osinbajo, and Akwa Ibom Governor, Udom Emmanuel, had on Sunday called her on the phone to encourage her to persevere and not give up.
Similarly, the Lagos State governor, Babajide Sanwo-Olu, visited Hilda at the cooking venue to encourage her.
Presidential candidates Peter Obi and Atiku Abubakar also cheered the record-breaking chef on Twitter.