Obi Addresses Soyinka's Claims About 'Obidients' Being Fascist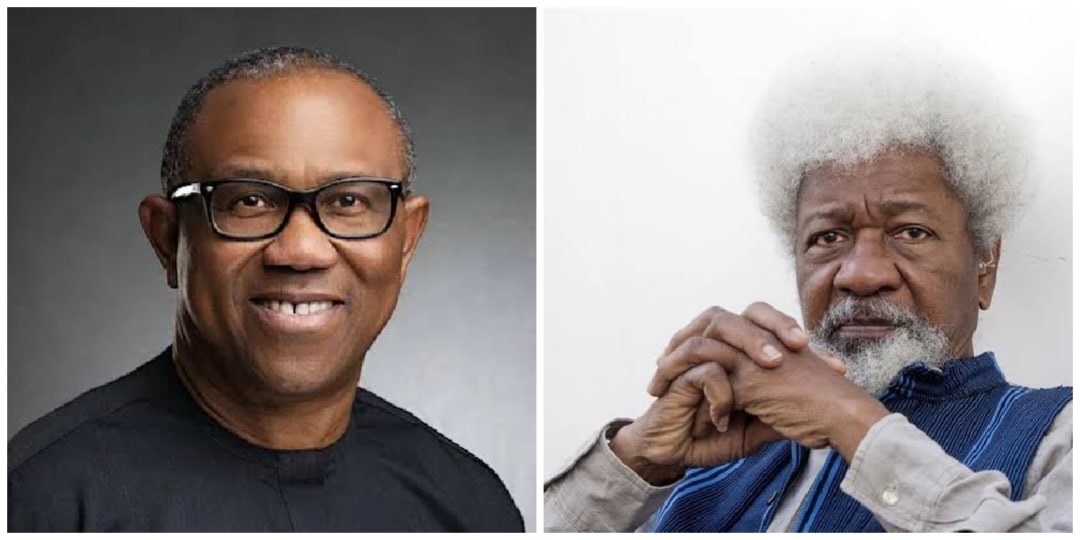 The Labour Party Presidential candidate in the 2023 election, Peter Obi has responded to Wole Soyinka's accusation that his supporters, known as 'Obidients,' are fascists.
Obi expressed sadness over the exchange and insisted that he regards Soyinka as a father figure.
He shared his thoughts on the matter during an appearance on Arise Television's Prime Time programme.
Naija News reports that Obi clarified that not all individuals labelled as 'Obidients' are genuine supporters, with some coming from the opposition.
He emphasized the struggles young people face in a system that should care for them, stating that they have been pushed to the wall by society.
Obi acknowledged their pain and frustration, recalling that things were working when he was young, but the situation has since worsened.
Despite the allegations, Obi maintained his respect for Soyinka as a revered father figure. He empathized with the young 'Obidients' and their pain, noting that society offers them little support or opportunities.
Obi lamented the unfair treatment they receive, being arrested for carrying laptops or speaking out, while those who have caused greater harm are celebrated.
He said, "Prof is a well respected, revered personality in Nigeria and globally. And I have always respected him and he is a dear father to me. For me, I was very very sad that there was such an exchange.
"Some of the 'Obidients', I must tell you, or people they mentioned that they are 'Obidient' are not entirely people who are with us.
"The opposition has also come into it. We don't worry about that. But I was very sad there was such an exchange.
"I respect a father, but you have to understand this, these young people are people who have been so deprived by supposedly a system that is supposed to care for them.
"They have been pushed to the wall. Even me, with the way they even react when I say things, I could feel their pain. I could feel it because I live in the same system that they are living in.
"When we were young, things were working. All of a sudden, it became a worse situation.
"My own comment on that is that Prof remains a revered father, and I have kept respecting him for that.
"And of course the young 'Obidients' I feel for them, I wish you can feel what they are feeling, the pain.
"There is nothing the society is offering them, even when they try to do it on their own. This is a place you move around with a laptop, you will be arrested and labelled all sorts of names.
"This is a place where people are thrown into jail for even making comments when people who have stolen billions of the country's money, done worst things are moving around and celebrated."