Conglomerates Lead NGX Trading As Investors Gain N570 Billion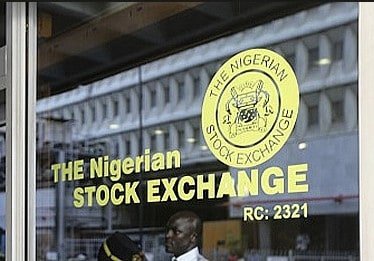 Investors on the Nigerian Exchange Limited have gained N570bn in one week, which was led by activities in the conglomerates industry.
The conglomerates industry with 11.399bn shares valued at N30.990bn traded in 2,310 deals, contributing 81.25 per cent and 52.52 per cent to the total equity turnover volume and value respectively.
Also, the NGX All-Share Index and market capitalisation appreciated by 2.04 per cent to close the week at 52,403.51 and N28.534tn respectively.
Similarly, all other indices finished higher except for NGX MERI Growth and NGX Oil and Gas which depreciated by 1.58 per cent and 0.14 per cent respectively, while the NGX ASeM, NGX Growth and NGX Sovereign Bond indices closed flat.
A total turnover of 14.029 billion shares worth N59.007bn in 24,048 deals was traded last week by investors on the floor of the Exchange, in contrast to a total of 3.920 billion shares valued at N15.620bn that exchanged hands the previous week in 16,856 deals.
Following the conglomerates industry in terms of activity was the financial services industry with 2.185 billion shares worth N22.225bn in 11,946 deals.
The third place was the oil and gas industry, with a turnover of 117.097 m shares worth N648.971m in 1,500 deals.
Trading in the top three equities namely Transnational Corporation Plc, Access Holdings Plc and Fidelity Bank Plc, (measured by volume) accounted for N13.116bn shares worth N47.928bn in 6,614 deals, contributing 93.49 per cent and 81.22 per cent to the total equity turnover volume and value respectively.
Last week, 49 equities appreciated higher than 35 equities in the previous week. Seventeen equities depreciated lower than 31 in the previous week, while 90 equities remained unchanged, the same recorded in the previous week.
Top the gainers' chart for the week was Honeywell Flour Mill with 34.91 per cent appreciation in its share value to close the week's trading at N3.13.