Investors Smile As Market Rebounds With N10 Billion Gain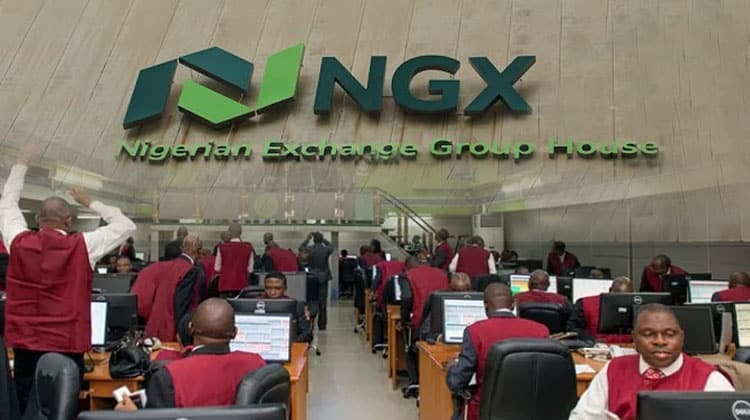 It was a happy day for investors on Tuesday when the market rebounded with N10 billion gain as the bearish run of the Nigerian Exchange Limited was stopped.
Naija News reports that a total volume of 127.744 million shares worth N1.586 billion was exchanged in 2,987 deals on Tuesday.
At the close of Tuesday trading, it was gathered that market sentiments were flat as there were both 12 equities on the gainers' and losers' tables.
It was learnt that equities market capitalisation rose by 0.03% to N29.909 trillion, which was the same percentage as the All Share Index, that increased to 54, 906.65 from 54, 886.04 on Monday.
On top of the list of gainers' table were Linkage Assurance, Wapic and Champion, who gained 9.76% 7.89% and 4.26% to close at N0.45, N0.41 and N4.90 respectively.
And on the list of the losers' table was Ikeja Hotel with a 9.65% loss to close trading at N1.03, while Cadbury followed with a 5.83% loss in its share value to close at N11.30 and UPL suffered a 4.76% loss in its share price to close trading at N2.00.
However, on the list of the most traded table of the NGX was Zenith Bank shares which led with 11,964,640 shares worth N298.835 million exchanged in 255 deals.
Next to that in second place were shares of, GTCO, which had 10,472,370 million of its shares worth N 258.239m traded in 252 and MTN Nigeria ranked third most traded stock on Tuesday with 421,619 of its shares valued at N98.138 million.