21 Confirmed Dead, As Beijing Hospital Is Razed Down By Fire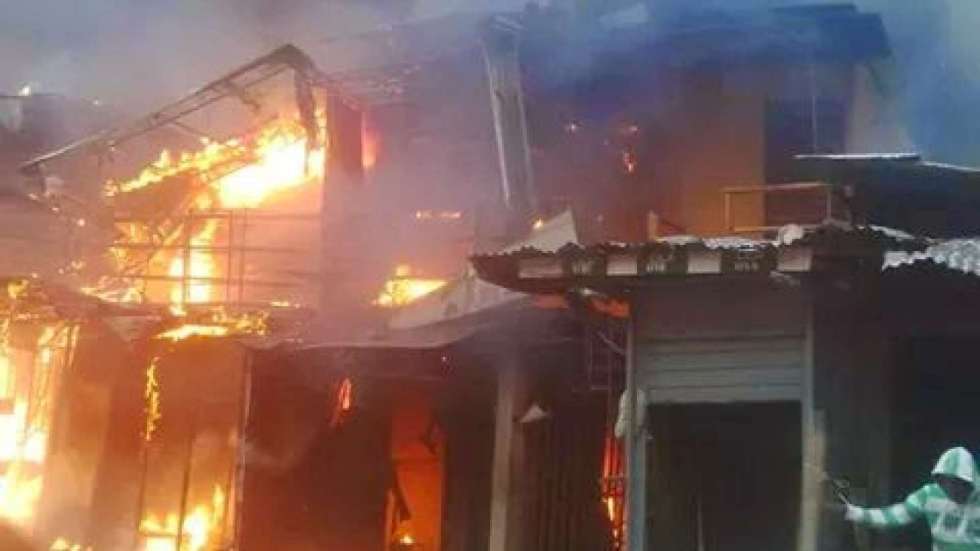 No fewer than 21 people have been confirmed dead at the state-run Beijing Changfeng Hospital in the capital city's Fengtai District.
Naija News gathered from Beijing Daily on Tuesday that Emergency response teams first received information just before 1 pm (0500 GMT) that a fire had broken out at the hospital.
It was learnt that the fire was extinguished about half an hour later and rescue efforts continued for about another two hours.
While 21 people have been confirmed dead, a total of 71 patients had been evacuated and taken to another location, which is an unknown hospital.
The Beijing Daily said, "The cause of the accident is under further investigation."
However, details were not available on the number of injuries suffered in the fire or their condition, and there was no information if all the occupants of the hospital had been found and evacuated from the fire or not.
Beijing Changfeng Hospital is in the capital's western urban area, about 25 minutes by car from central Tiananmen Square.
Social media users were said to have posted videos of people sitting on external air conditioning units, while others clinging to ropes jumped from the building.