Supreme Court Takes Action On Suit Seeking To Disqualify Tinubu, Atiku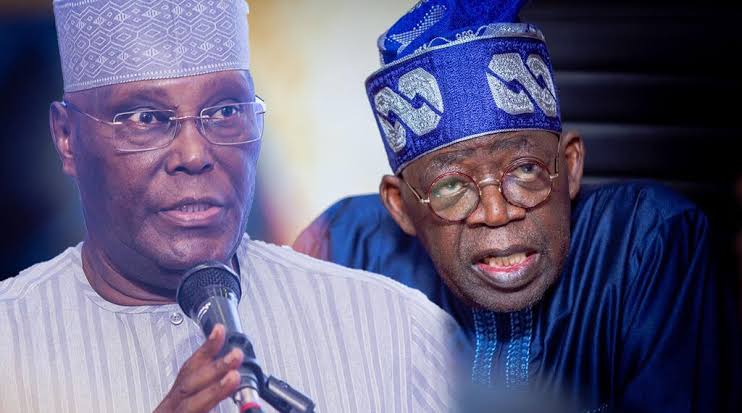 A suit filed by a former Minister of State for Education, Chukwuemeka Nwajiuba, seeking to void the participation of Asiwaju Bola Tinubu of the All Progressives Congress (APC) and Atiku Abubakar of the Peoples Democratic Party (PDP) in the February 25 presidential election has been dismissed by the Supreme Court.
Naija News reports that a five-member panel of the apex court on Thursday ruled that the appeal by Nwajiuba and a group, the Rights for All International (RAI), was statute barred and had become academic.
The appellants had approached the Supreme Court seeking to disqualify both Tinubu and Atiku by requesting a court order voiding the party primaries that produced them as presidential candidates.
However, Justice John Okoro, who presided over the panel, dismissed the appeal after the appellants' lawyer applied to withdraw the case.
Before heading for the Supreme Court, Nwajiuba and RAI had lost at both the Federal High Court and Court of Appeal in Abuja.
At the Federal High Court, Justice Inyang Ekwo, dismissed the suit, saying the court lacked jurisdiction to hear the suit on the grounds that the plaintiffs do not have the locus standi (the right) to file the suit.
"It is only in this country that an association registered for charitable purposes will venture into partisan politics with such audacious sense of impunity," Ekwo had said.
The Court Of Appeal also dismissed the suit for lack of merit before it was eventually stuck out on Thursday by the Supreme Court.