You Are Not Even A Lagosian, Yet You Are Insulting Igbos – Bode George Blasts Onanuga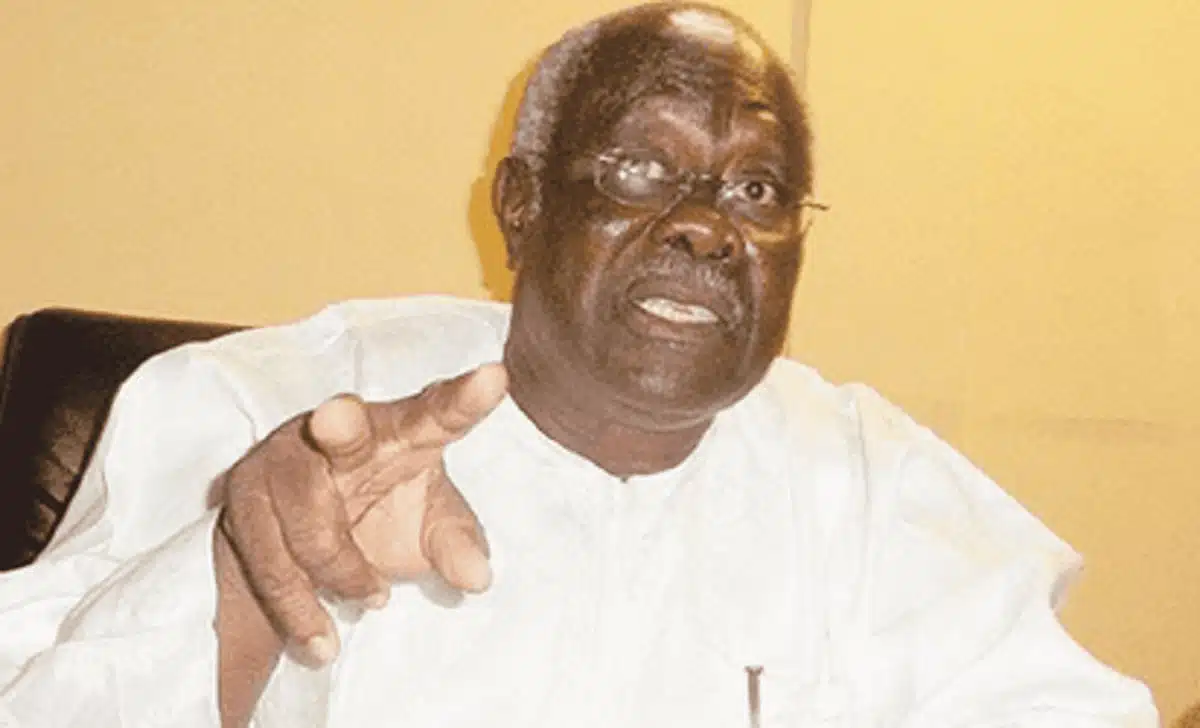 A Peoples Democratic Party (PDP) chieftain, Bode George has berated Bayo Onanuga, a spokesman of the President-elect, Bola Tinubu, over his anti-Igbo comment.
George argued that he is quite bewildered that Onanuga is still allowed to speak for Tinubu considering his inciting and derogatory statements on social media.
Naija News reports that after the conclusion of Lagos State Gubernatorial elections, Onanuga warned Igbos against "interfering" with politics in the state.
He told the South-easterners never to interfere in Lagos politics, adding that the state belongs to Yoruba.
Reacting to Onanuga's warning during an Interview with Arise TV on Tuesday, George said, "This is what I called existential madness. He [Bayo Onanuga] is not even from Lagos. He came from Ijebu. I said they should take him to the international court of justice for hate speech.
"And he wants to follow the gentle man[Tinubu] to the Villa. Where you'll find the Igbos and all the tribes of Nigeria, how will you work with them? What you'll not take, don't do to other people. I'm surprised that he still speaks for the so-called candidate, how? It has never happened here.
"Why should we lower our standards and degrade ourselves? Making that kind of statement publicly and saying he has no apology. They should take him to the international court of justice for hate speech because when it starts we don't know how it will end. We either live together as human beings or we go to the animal kingdom."