Why I Was Against Soludo's Gov Ambition – Obasanjo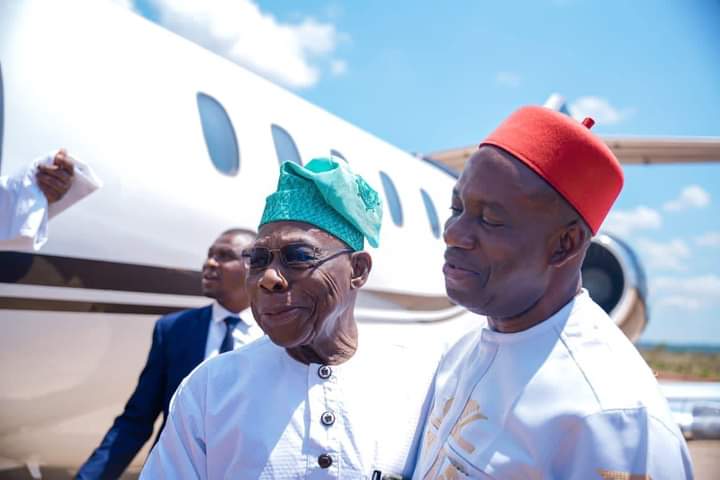 A former President, Olusegun Obasanjo on Saturday revealed why he was against the governorship ambition of the Anambra State Governor, Chukwuma Soludo at a time.
Obasanjo disclosed that he had reservations when his former Chief Economic Adviser informed him of his governorship ambition.
The ex-president stated this while speaking at an event to mark the one-year anniversary of Soludo as the governor of the state.
He noted that he saw Soludo as someone better at something international or national and not as Anambra governor.
Obasanjo said, "Because of my experience with Chukwuma, I earmarked him for something greater in my mind until one day he came to me and said he was going to contest election as governor of Anambra. I did not disguise my anger against him.
"And I said, 'Chukwuma, governor of Anambra, no, I see you for something national or international.'
"What is this governor of Anambra? He said to me, 'You remember one morning when we were together and I came for morning devotion and I said let us pray for the new governor of Anambra, and I snapped and said, 'What prayer are you making?"
Obasanjo said his experience of Anambra then was Dr (Chris) Ngige and Uba. "And then, you will not blame me for my reaction."
He said Soludo reminded him of what he said on that occasion.
Obasanjo added, "I said, oh yes I remember
"I said to Chukwuma, 'When people like you are running away, what do you expect? Hooligans will take over, and then people like him should not complain."
He said he later told Soludo he could contest, but he should not forget he reserved him for a national or international assignment. "But go for this governorship as an appetiser, then the main menu will come later. So, you are on your appetiser stage," Obasanjo said, turning to Soludo.
He said Soludo's performance confirmed what he said to the governor in the past.
Obasanjo noted, "From what I have heard and what I have seen, you have not disappointed me and I believe you have not disappointed the people of Anambra State."