CJN Ariwoola Returns To Nigeria After Medical Check Up In London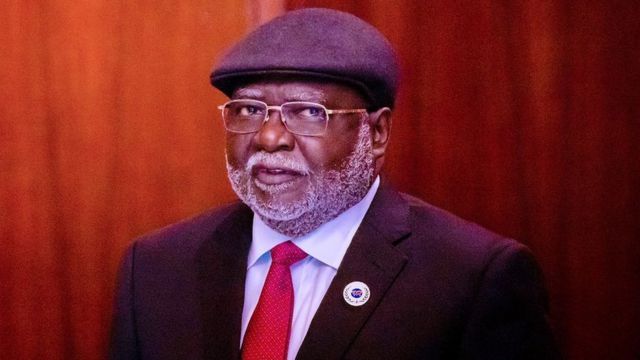 The Chief Justice of Nigeria (CJN), Justice Olukayode Ariwoola, has reportedly returned to Nigeria after seeking medical attention in London, the United Kingdom.
Naija News reports that a Senior Advocate of Nigeria (SAN) and an ally of the Supreme Court head, Ahmed Raji, made this known in a statement on Thursday in Ibadan, the Oyo State capital.
Raji disclosed that Justice Ariwoola went to London on Saturday for his routine medical check-up and returned to the country on Thursday morning.
He also described the reports that the CJN was sighted in London in a wheelchair, purportedly planning to meet with the President-elect, Bola Ahmed Tinubu, as false and aimed at tarnishing the image of the apex court and the chief justice.
Raji, therefore, urged Nigerians to resist the attempts by politicians to paint the judiciary as bad so as to achieve their selfish interests.
He said: "It is in the news since Tuesday evening that Tinubu was traveling to Europe for medical reasons as well as for lesser hajj, further reports indicated that he is in France to meet with his medical doctor, why would somebody now link that to the CJN that has left Nigeria for the UK since Saturday to observe his own medical session and just came back today (Thursday) as a meeting?
"Our politicians need to allow due process to take control, election matters are in the law courts, but that does not mean that the law Lords will not live their normal lives as human beings, Tinubu is in France and the CJN was in London, where is the contact?"