'This Is Not Secret' – Alaafin's Youngest Wife Speaks On Romantic Relationship With MC Oluomo, Kwam1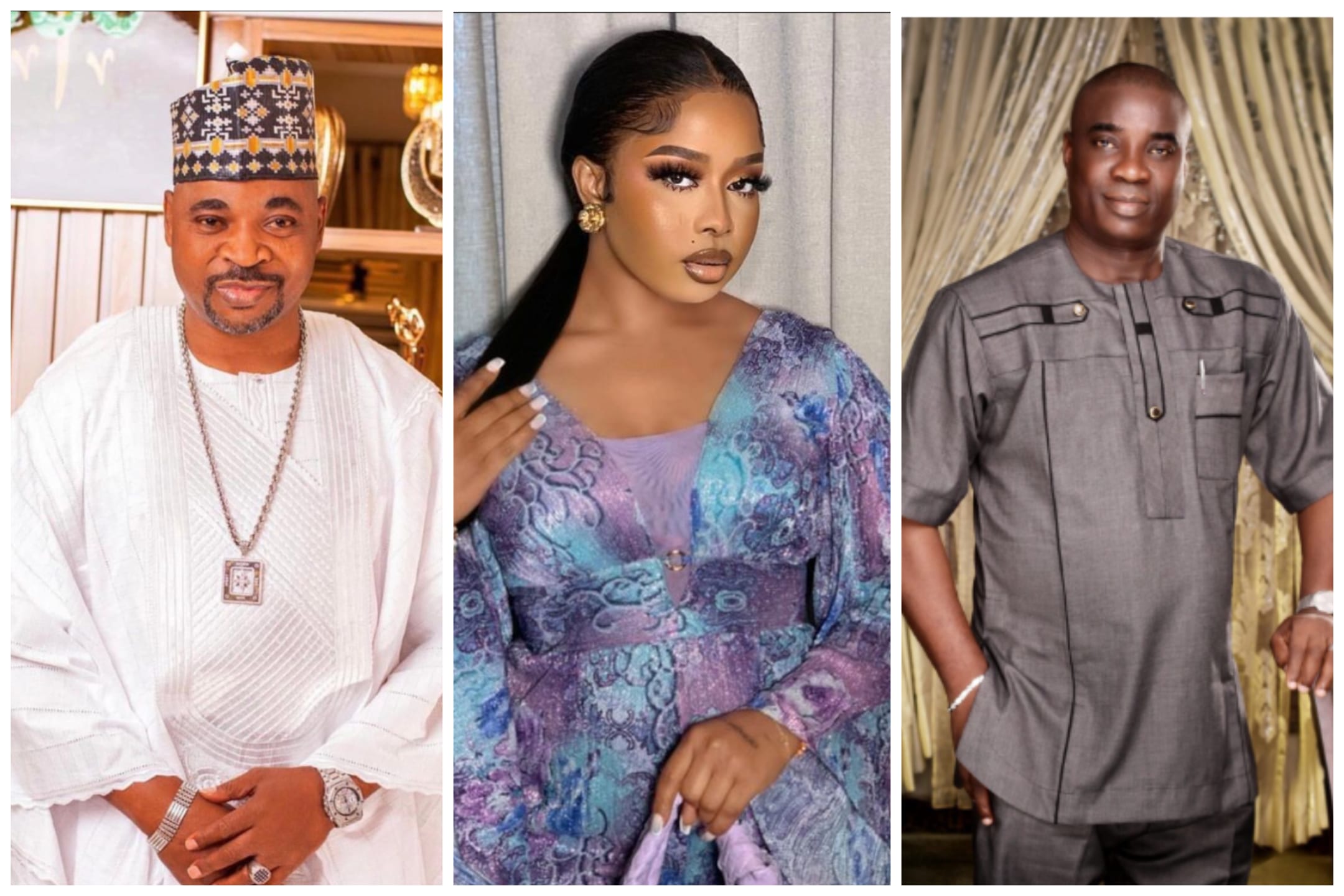 Queen Ola Badirat, the youngest wife of the late Alaafin of Oyo, Oba Lamidi Adeyeye, has opened up on an alleged romantic relationship with All Progressives Congress (APC) chieftain, MC Oluomo and fuji singer, King Wasiu Ayinde Mashal, popularly known as Kwam1.
Naija News reports that this comes after a controversial Instagram blogger alleged Queen Ola is also among female Nollywood stars secretly dating MC Oluomo.
The blogger also claimed that the late Alaafin's wife was arrested and detained by the Department of State Service (DSS) in December.
Responding to the post, Badirat said her arrest by DSS is not a secret, stating she had also told some people about the incident.
Narrating what transpired, the queen said she was unaware that the late monarch had put a restriction on her international passport before his demise which led to her arrest while travelling to Umrah, and was detained in DSS custody for 2 days.
The queen noted that she reached out to a few people but they couldn't do anything, the reason she solicited the help of MC Oluomo and she would forever be indebted to him.
She also debunked the claims that she was in a relationship with Kwam1 before leaving the palace in 2020.
In her words: "this is not a secret because I personally told people about it. Long story short, my baby daddy put restrictions on my international passport before he died and I didn't know. I was traveling for Umrah last year in December and I was detained by DSS for 2days.
"The instruction he gave them was to detain me and transferred me to Abuja that I ran away with the kids my own kids o. My phones and everything were seized and it was only my sister who knows where I was because we are both on board. She called everybody she could to help but they couldn't do anything except Oluomo who came to my aid because my mum cried to Igwe and I was set free.
"So what do you all want me to do? Turn him to my enemy because y'all don't like him? If that is what y'all do, I won't do that. I will forever be indebted to him. I didn't see anyone and me not coming here to call anybody out doesn't me I should accept anything thrown at me. I couldn't eat or bathe for 2 days.
"It was d morning of the 3rd day I was set free. Just because I didn't come here to say everything that happened to me after I left the palace like others doesn't mean u all should judge me. This same man freezes my account when I left that me and d kids couldn't feed on our own until I begged people for money. I was locked up in the palace for weeks before I escaped through jumping the fence. They lied I was dating K1, I kept quiet a lot of lies. I have hold a lot of pains and me been an introvert doesn't mean I should let everything slide."