Tension As DSS Operatives Storm Kirikiri Prison, Arrest 'Young Man' Threatening Osinbajo's Daughter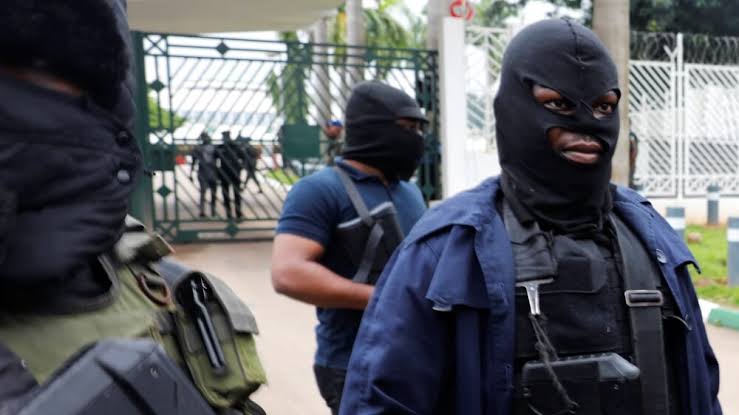 There was tension at the Kirikiri prison in Apapa, Lagos, when operatives of the Department of State Services (DSS) stormed its premises and apprehended an inmate described as "a slim young man".
A large number of operatives of the secret police had stormed the penitentiary last week in search of the fellow threatening one of the Vice President Yemi Osinbajo's daughters.
Daily Post learnt on Monday night that the VP's second daughter Kiki was the target of "a serious threat to life".
It was gathered that the security agents had arrived stormed the prison on Sunday, March 12 and completed the mission after a 72-hour presence which saw staff and visitors face additional scrutiny before entry or exit.
Sources revealed that after days of tactics, patrol and intelligence gathering that involved the questioning of the culprit's father, the operatives succeeded in locating him.
A source told Daily Post: "They didn't leave until the operation was completed. The order from the headquarters was to find the person(s) behind the threat by all means necessary.
"The phone used was under surveillance; he was eventually found at the Medium Security Prison last Tuesday or Wednesday. Before then, the agents had gone from cell to cell."
Following the end to the operation, the top brass od the Nigerian Correctional Service (NCoS) dispatched a special team to the prison on Thursday.
The "external officers" were said to have thoroughly combed different cells for hours, confiscating sim cards, undeclared cash, phones and other prohibited items found.
"A shake-up is expected. What happened will most likely result in the transfer of some personnel out of Kirikiri," a prison officer hinted.