Lagos PDP Campaign DG Sighted At LP Rally After Dumping Opposition Party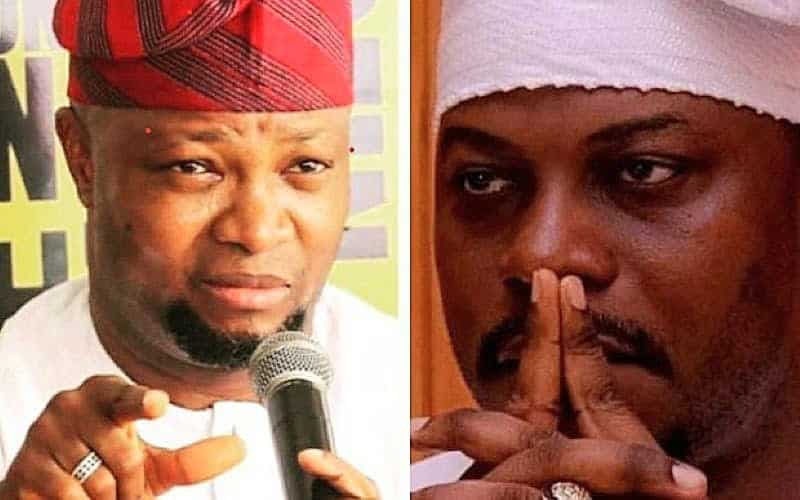 The Campaign Director-General of the Governorship Candidate of the Peoples Democratic Party (PDP) in Lagos State, Abdul-Azeez Olajide Adediran aka Jandor, Seye Dairo, has been spotted in a gathering in which the candidate of Labour Party, Gbadebo Rhodes-Vivour was endorsed to be Governor.
Seye was seen at the Labour Party (LP) rally after dumping the PDP candidate in a resignation letter, seen by Naija News
The former DG who gave no reason for dumping Jandor was seen at a forum where the former Military Governor of Ondo State and former Deputy National Chairman of the PDP, Chief Olabode George, led other members of Omo Eko Pataki to endorse the candidate of LP, Gbadebo Rhodes-Vivour.
The PDP in Lagos has been hit in recent weeks by a gale of resignations of its chieftains and members. They are leaving the party for either the ruling All Progressives Congress (APC), or the LP.
Meanwhile, Jandor while addressing journalists at a press conference in his office on Thursday, said he has been noticing cross-carpeting from one party to another.
"This election is about giving Lagos a breath of fresh air. It is about time we did something else in Lagos State
"Jandor, as an individual, since 2016, alongside other colleagues of mine on this journey, we have been on the streets of Lagos creating awareness, doing everything and we have been consistent and focused.
"We stood by our demands. We should look at the records of the contestants on their merits and take a decision.
"Of course, I have been noticing some cross -carpeting from the APC to the PDP and from Labour Party to the PDP and then to whatever. This is the season, which is why it is called general election," he said.