Labour Party Suspends Its Governorship Candidate In Kwara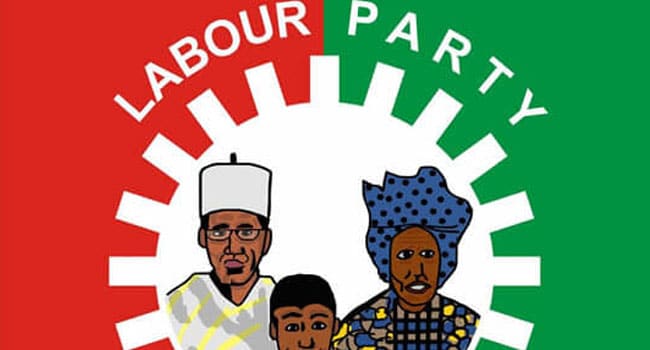 The Labour Party in Kwara state has suspended its governorship candidate, Comrade Basambo Abubakar and others, less than five days before the March 18 governorship and state house of assembly elections.
The governorship candidate and his alleged accomplices were suspended on Tuesday for allegedly committing anti-party activities and disseminating misleading information to voters.
Naija News recalls that Comrade Abubakar had announced on Monday that the Labour Party and the Peoples Democratic Party have joined forces to face the ruling All Progressives Congress in Saturday's elections.
This means that Abubakar has collapsed his structures in support of the PDP governorship candidate, Yahman Abdullahi.
In contrast to his announcement, Comrade Kehinde Rotimi, the Labour Party chairman in Kwara, told reporters in Ilorin on Tuesday that the party has not partnered with any other political party.
According to the party's head, the suspended Labour Party governorship candidate broke party rules.
In addition, he made it clear that since the gubernatorial candidate had been suspended, the deputy governorship candidate on the joint ticket would take his place during Saturday's election.
The party's House of Assembly candidates are all still in the running, according to the party chairman, who urged supporters of the party to dismiss the gubernatorial candidate's claim.
He said, "We're here to set the record straight. Labour Party is a political party with an ideology, based on social justice and equality. Labour Party had not adopted the candidacy of the Peoples Democratic Party (PDP) governorship candidate in Kwara state, Shuaib Yaman Abdullahi, as said by Basambo Abubakar. He has no authority to issue such a statement on behalf of the party.
"We're in a very sober mood right now because of our presidential candidate, Mr. Peter Obi, who was massively voted for by Nigerians, but the Nigerian system came into being as usual. Currently, he's challenging the result of the election in court. So, it's morally wrong for us to come out and say we're adopting another party for governorship election against the wish of our presidential candidate."
He continued, "So, we're not adopting PDP candidates under any guise. Whoever has done so, had done so at his own risk.
"We call on members of the public to disregard the information because it is misleading and incorrect. Labour Party remains one and committed to the Nigeria project. All our candidates are contesting this Saturday's elections. Our mandate is sacrosanct and we'll not negotiate.
"Basambo Abubakar has the right of freedom of association but we remain resolute and committed to our ideology and we've not adopted any governorship candidate or aligned our forces with any political party in the state."